Accessories, Tanks
Aspire Cleito – Sub Ohm Tank

Cleito from Aspire is a sub ohm atomizer tank with an all-new coil that replaces the standard chimney and delivers maximized airflow and vapour production.

The Cleito is made of stainless steel with a Pyrex glass and a wide bore Delrin drip tip, which is made of imported food contact Delrin material. All new Cleito tanks are designed to deliver a rush of intense flavour with a broad profile. The minimum cross-section of the airflow is 25.5mm², this design facilitates massive vapour production.
Dimensions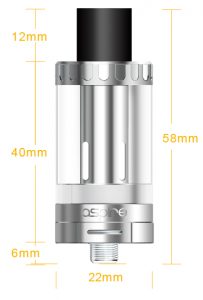 Top refill system
Aspire Cleito atomizer has a quick & clean top-fill tank. Refill your tank in seconds.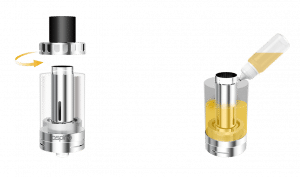 Detailed view & Performance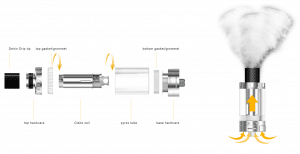 Cleito Coils
The Cleito uses a revolutionary new coil design that frees up even more restriction in the airflow by eliminating the need for a static chimney within the tank itself. This results in an expanded flavour profile and increased vapour production. Combined with a cantonized kanthal coil for maximum flavour.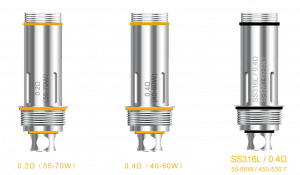 Packing:
1x Aspire Cleito
1x replacement glass tube
1x vape band
4x rubber cuffs
1x replacement heating head
1x User Manual