Advanced, Aspire, Aspire, Brands, By Brand, By Type, E-cigarettes, MOD, Mod / Pod Mod, Pod System, Starter Kits
Aspire Mulus Pod System Kit

Aspire Mulus is a pocket-friendly AIO vape kit. Powered by single 18650 battery, compatible with Nautilus and Tigon coils and utilises 2ml pod capacity. Mulus has a large LCD display with a control panel, which allows you to set up desired power settings. On top of everything else, it comes in a large number of beautiful colours and designs, that are sure to turn heads!


ASPIRE MULUS Pod System Kit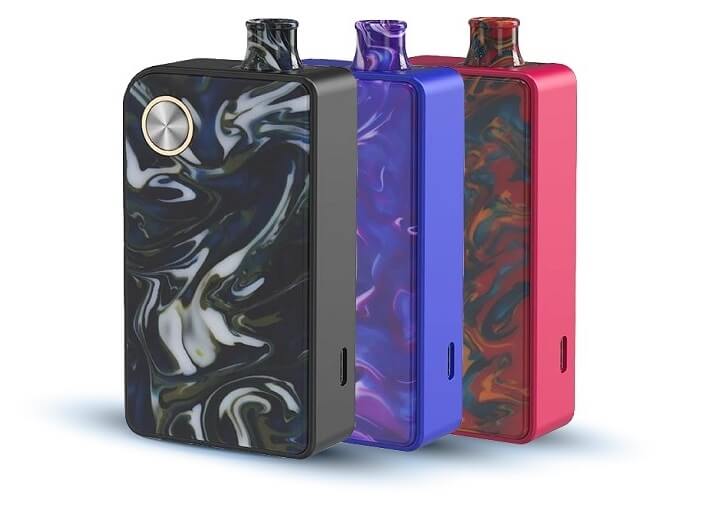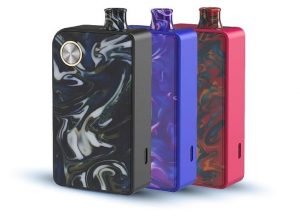 Aspire Mulus kit is taking the best attributes that pod systems and box mods have to offer. This innovative kit has both power and simplicity without sacrificing on its work abilities and flavour. It packs up to massive 80W power, and it has 2ml easy to fill replaceable pods. Additionally, you can get a spare pod with a capacity of 4.2ml. Although it operates using only one 18650 rechargeable battery, it provides excellent battery life. You should always charge your batteries externally, but you can quickly charge your Mulus via a safe USB-C port with up to 2A.

Triple Colour Resin Design
Mulus kit has an ergonomic design, and it fits nicely in hand thanks to lightweight but durable aluminium material. It has very pleasing artisan-style handcrafted resin panels with a unique and sleek look. The panel finish gets its durability and longevity by the use of a solid block and long-lasting materials. The finish is rugged, and its final effect is very eye-catching with matching 510 drip tip. The panel encases the battery slot and control panel and is held in its place by magnets. It's therefore easy to take them off and put them back on as well.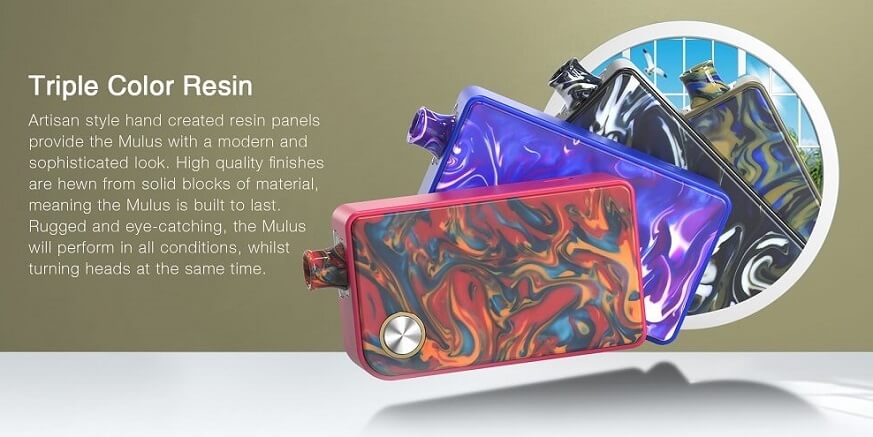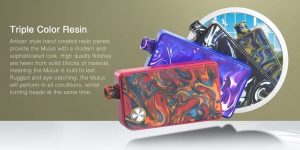 Control Panel with LCD
Control panel itself allows the user to set the desired wattage according to the resistance of the coil and tune in the desired mode as well. As a user, you can choose from three different output modes- wattage, voltage or bypass. All the current functions are visible on a bright LCD panel on one side.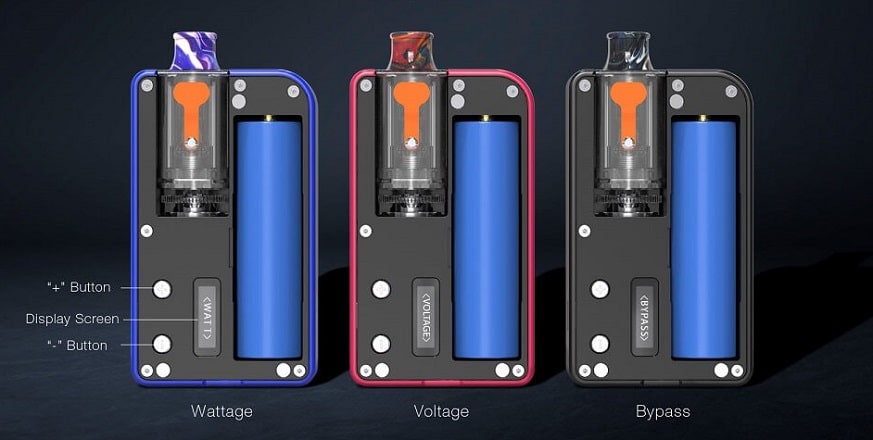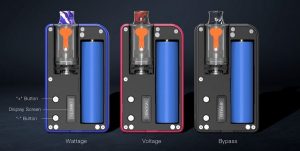 Supporting Tigon and Nautilus Coils
Mulus Pod Kit works with several types of Aspire coils, including Tigon coils and Nautilus coils. Tigon coils have fixed airflow while Nautilus coils offer the choice of airflow adjustment with the help of the adapter, which comes in the box. Four different coils are included in the kit, allowing you to try both MTL and DL style of vaping. Mulus is a device with an attractive look, simple in a way it operates, but packed with many features. Overall, the Aspire Mulus kit has everything you need, and it delivers a fantastic flavour.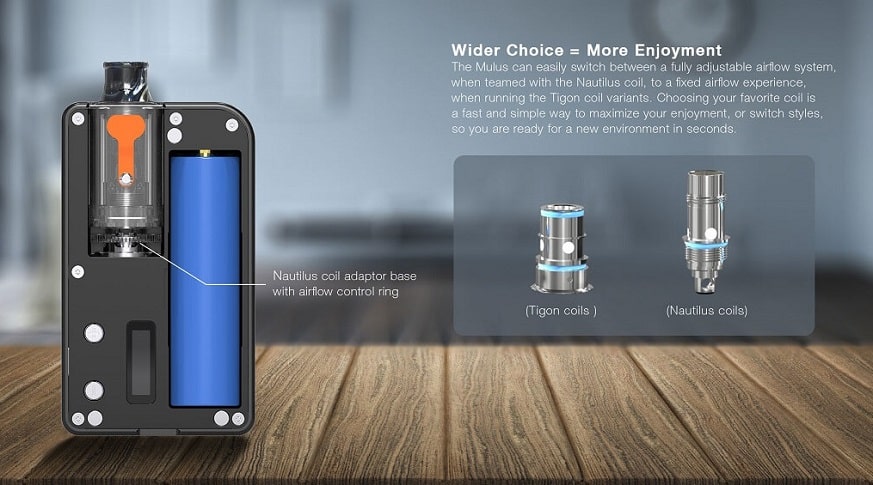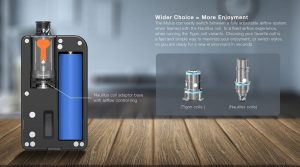 Aspire Mulus in Hand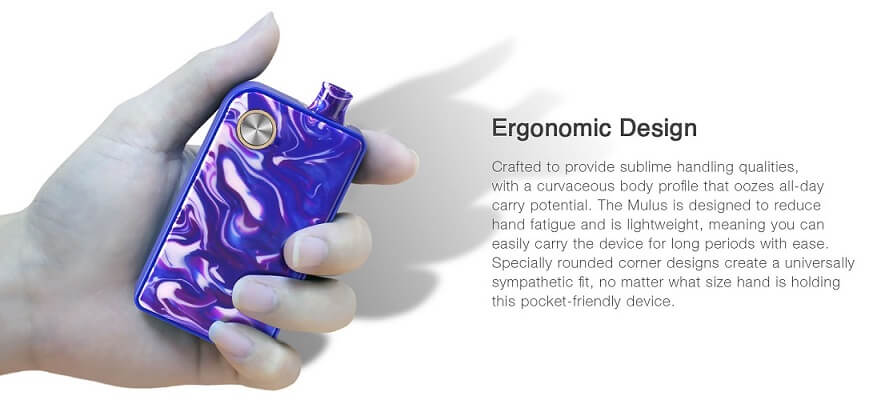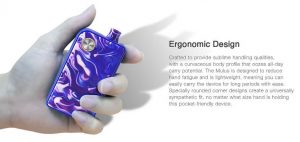 Mulus Pod Kit in Detail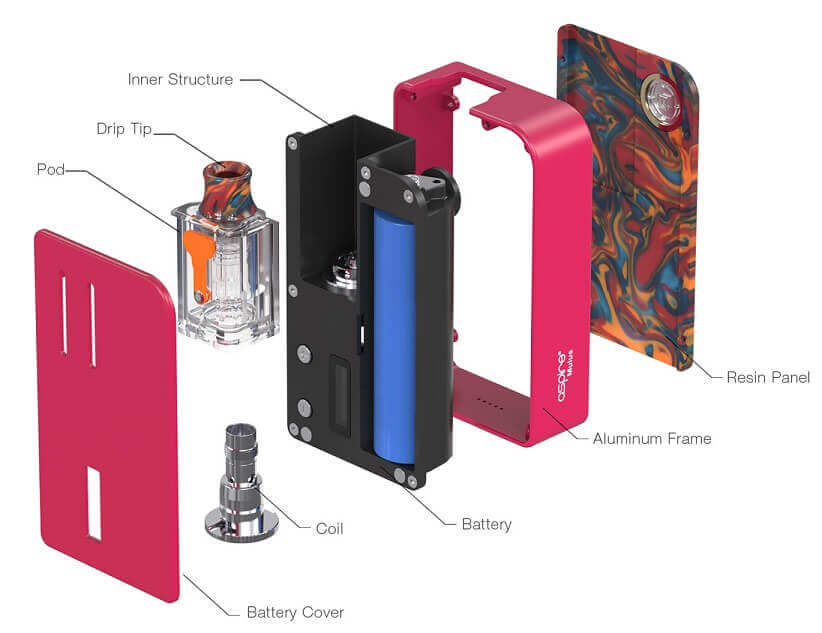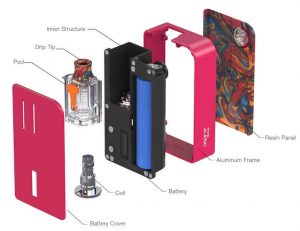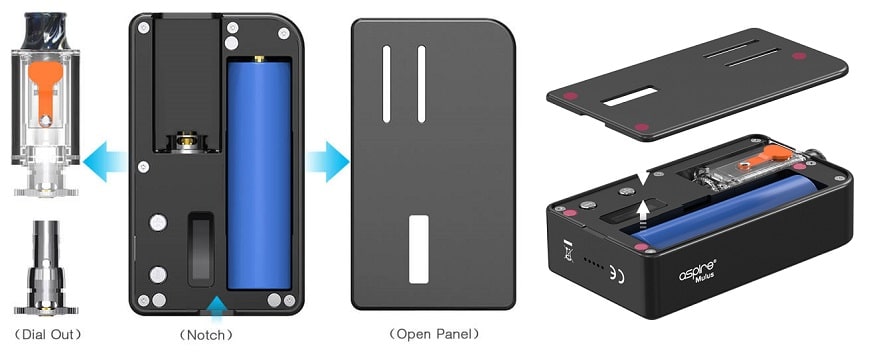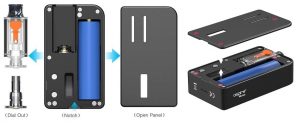 Refilling