Aspire, Aspire, Brands, By Brand, By Type, E-cigarettes, Starter Kit, Starter Kits
Aspire Zelos Nano Starter Kit with Nautilus Tank

Aspire Zelos Nano kit is a new, stunning vape kit with a durable premium alloy body, which is small in size and light in weight. In this case, Zelos Nano is very convenient for any pocket. It consists of a built-in 1600 mAh battery and a new Nautilus Nano tank with a 2ml capacity. The tank is top fill designed with easy to fill mechanism and bottom adjustable airflow control to choose between airy and tight draw. It also comes with two coils so any vaper can tune their vaping preference, complete with an unbeatable flavour.
| | |
| --- | --- |
| Manufacturer | Aspire |
| Dimensions | 126 x 29.50 x 21mm |
| Battery | 1600mAh, Built-in |
| Output wattage | 10-22W |
| Supported modes | WATT/ VOLTAGE |
| Tank | Nautilus Nano (Spare Glass) |
| Charging | USB-C port |
| Coils | Aspire Nautilus BVC Coils |


Aspire Zelos Nano Vape Kit
The Zelos Nano is a new, stunning vape kit by Aspire. Beautifully built from premium aluminium alloy, it sports a stunning look whilst providing long-lasting durability. Measuring only 126mm tall and 29.5mm across allows for a convenient carry. It features mod with 1600mAh built-in battery and brand new, 2ml capacity top fill and bottom adjustable airflow Nautilus Nano Tank. Type C charging will have you up and running again in no time. The kit comes complete with a timeless Nautilus 1.8Ω BVC coil and 1Ω mesh coil but is also compatible with Nautilus 2S 0.7 ohm coil. For that reason, any vaper can tune their vaping preference, complete with unbeatable flavour.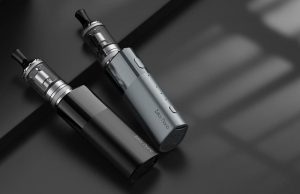 Aspire Nautilus Nano tank is compatible with a large number of coils. It can be fine-tuned to offer you your very favourite vape. The kit comes with two coils from the Nautilus BVC series -1.8Ω and 1.0Ω mesh coil, which allows you to see the preferred tightness of the draw. Nautilus Nano tank has a possibility of 5 different air intake adjustments via bottom airflow control to customise further. This kit is highly recommended for MTL vaping, also called a starter kit. It supports an auto wattage detection system, automatically detecting suitable working power regarding the inserted coil.
On top of that, you can choose low/medium/high options flavour intensity via a small button. The corresponding light displays each level on the mod. Operation is easy with a big power button on the top, and the battery can be charged via included type C port. Amongst other things, Aspire Zelos Nano kit comes with a range of safety features to keep your vaping experience safe. If you are looking for an e-cigarette kit that is sleek, light, convenient and easy to use, look no further than The Zelos Nano kit.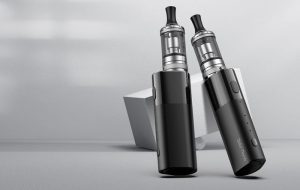 Solid Design, Premium Materials
The Zelos Nano kit has a premium aluminium alloy body, polished, sandblasted, and anodised to achieve an outstanding final appearance. In addition to providing a charming hand feel, the compact design contributes to a challenging but sleek classic appearance and an elegant style.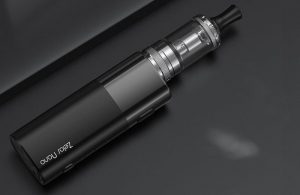 Zelos Nano Spare Parts in Detail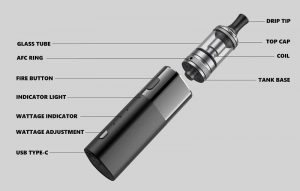 Aspire Zelos Nano Dimensions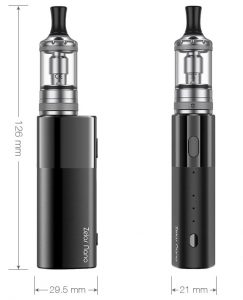 Nautilus Nano Tank – Amazing MTL Experience
Paying close attention to the preference of MTL users, Zelos Nano is designed with five different air intake adjustments to meet the demands of most users for MTL airflow intake, enabling the liquid aroma to arise from rich to richer.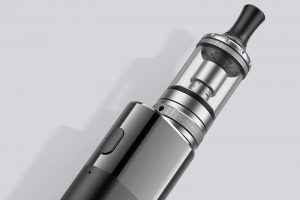 Brand New Nautilus BVC Coil
Aspire successfully created a brand new Nautilus 1.0Ω Mesh Coil, which consistently maintains complete airflow control, without surplus air arising when atomising. The aroma is more concentrated, and the vapour is more flavorful.
Nautilus BVC Coils
Enjoy an excellent vaping experience! The Zelos Nano is compatible with legendary Nautilus BVC coils. The kit comes with a Nautilus 1.0Ω Mesh coil and Nautilus 1.8Ω BVC coil, dubbed the "king of coils", the most popular Nautilus coil. Zelos Nano tank also supports fantastic Nautilus 2S 0.7Ω Mesh Coil.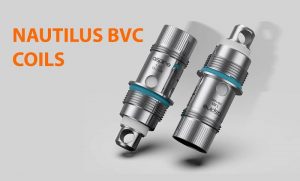 Super Convenient Top Fill
Aspire Zelos Nano has a convenient and super-easy top-fill. Just slide open the top cap and fill it with your favourite e-liquid.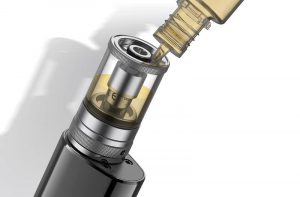 Auto Wattage Detection
The Zelos Nano comes equipped with an auto wattage detection mode, which means that the mod determines the optimal output wattage based on the coil's resistance. Each resistance has three wattage level settings. You can select your favourite flavour from the "Low, Mid, or High" level options. Additionally, the device features three wattage indicator lights that run from bottom to top and correspond to the "Low, Mid, and High" wattage levels.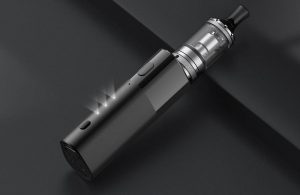 Battery Charge Levels
The Zelos Nano has a built-in 1600 mAh battery. This large capacity means that your Zelos Nano will last you a whole day without needing to be recharged.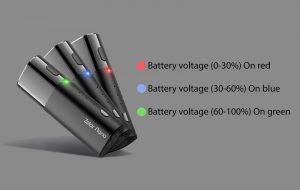 ASP Chipset for Safety Protection
The Zelos Nano incorporates Aspire's ASP chipset to ensure safe vaping.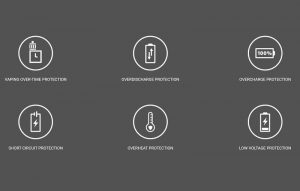 Packing:
Zelos Nano Mod (1600 mAh)
Nautilus Nano Tank (2 ml)
1* Nautilus Mesh Coil 1.0Ω (preinstalled)
1* Nautilus BVC Coil 1.8Ω
Spare Glass Tube
Type-C Cable
O-rings Pack
User Manual
| | |
| --- | --- |
| Colour | Black, Space Grey, Blue, Rose Gold |
| Brand | Aspire |
| Vaping Style | Mouth to Lung (MTL) |