60ml, By Brand, By Size, E-liquids, Fruit, Mama's, Shortfill, Sweet
Blueberry Cheesecake – Mama's – 60ml Shortfill
Product Points: 19 Points

Mama's e-liquid shortfill called Blueberry Cheesecake is a classic and delicious e-juice recipe for a sweet cream cheese filling dessert complemented by a vibrant and tangy blueberry puree wrapped in a delicious graham cracker crust. Mama doesn't know the word "diet".
All Mama's e-liquids come in a 60ml Chubby Gorilla Bottle which gives you the ability to add nicotine booster to get desired nicotine strength.
The shortfill contains 70% of vegetable glycerin. A higher ratio VG guarantees production of massive clouds and smoother hits. It is a perfect base for cloud chasing and direct lung vaping (DL).
| | |
| --- | --- |
| Manufacturer | Mama's |
| Flavour | Blueberry, Cream Cheese, Graham Cracker |
| VG/PG Ratio | 70/30 |
| Nicotine strength | 0 mg |
| Bottle size | 60ml (50ml of e-liquid) |
Availability:
Out of stock
€14.90 €14.90
Out of stock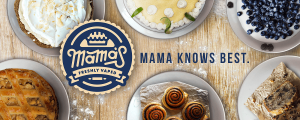 The best things in life are made with love. When it comes to desserts, nobody does it better than Mama's. Just like the freshly baked homemade apple pies, their delicious e-liquids are made with only the best ingredients, all sourced in America. Mama never made "premium" versions of her desserts and neither do they, never compromising on quality, consistency, and true to label flavours that taste as they came straight out of Mama's kitchen. When you want a delicious and satisfying vaping experience, choose Mama's, made right here in the USA and now available in Ireland.
Mama's E-liquid Collection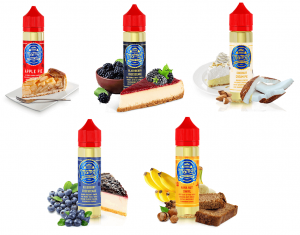 How to use Mama's e-liquids with 0mg nicotine strength?
STEP 1


Open the bottle
Press the cap down &
unscrew completely.
STEP 2
Pour nicotine booster
to the level of your
preferred strength.
STEP 3


Shake for 1 minute


Wait for 5 minutes
before using. Enjoy!