10ml, Aramax, By Size, E-liquids, Tobacco
Classic Tobacco – ARAMAX E-liquid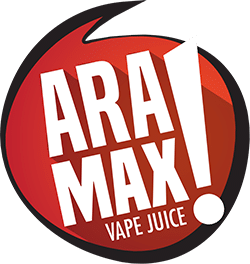 Classic Tobacco by Aramax e-liquids is a full, rich, and balanced blend of strong tobacco notes with a nice caramel and tobacco aftertaste.
Aramax e-liquids come in a 10 ml bottle in different nicotine strengths.
The e-juice has a standard balanced ratio of 50 PG: 50 VG, which is the perfect choice for anybody who uses a starter kit or all-in-one e-cigarette (AIO). The balanced ratio 50/50 produce a better "throat hit" feel and is ideal for mouth to lung vaping style (MTL).
| | |
| --- | --- |
| Manufacturer | Ritchy |
| Flavour | Tobacco |
| VG/PG Ratio | 50/50 |
| Bottle size | 10ml |
Discount per Quantity:
Quantity
1 - 2
3 - 4
5 - 9
10 +
Price

€

3.50

€

3.25

€

3.00

€

2.75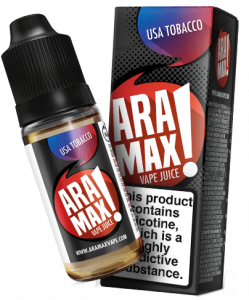 Aramax E-liquids
Introducing ARAMAX, a range of delicious new e-liquids that promise to deliver a maximum vaping experience. They've pumped up the vapour production. They've pumped up the taste. And now they've pumped up the savings by delivering this fantastic quality for a price that won't break your bank. That doesn't mean low quality! Carefully selected suppliers of different raw materials needed for the finished e-liquid and strictly controlled production process ensures a consistent quality of the finished product. Each e-juice bottle passed a vacuum testing to prevent any possible leakage.
Aramax e-juices are available in a standard balanced ratio of 50 PG: 50 VG in different nicotine levels. All liquids are manufactured in a strictly controlled laboratory with the best ingredients and, of course, comply with all standards and international certifications.
Full range of delicious new vaping flavours from Aramax