120ml, 25ml, Bases & Flavors, Dead Rabbit Society, E-liquids, Fruit, Menthol, Shake&Vape, Shortfill
DRS Red – DRS Black Edition – Shortfill
DRS Red Rabbit is a Strawberry & Raspberry Ice flavour. Tasty, flavorful fruits with a mellow twist.
DRS Black Edition shortfill consists of 70% VG and 30% PG with 0mg nicotine, making it most suitable for the sub-ohm style of vaping. Red Rabbit e-juice comes in a handy and practical 120ml or 35ml Chubby Gorilla Bottle bottle leaving enough space for a nicotine shot.
| | |
| --- | --- |
| Manufacturer | Dead Rabbit Society (DRS) |
| Flavour | Strawberry, Raspberry, Ice |
| VG/PG Ratio | 70/30 |
| Nicotine strength | 0 mg |
| Bottle size | 30ml (25ml of e-liquid) or 120ml (100ml of e-liquid) |
DRS
Dead Rabbit Society proudly presents its flagship DRS Black e-juice range. All DRS e-liquids are TPD compliant and manufactured in a strictly controlled laboratory with the best ingredients.
Dead Rabbit Society Red Edition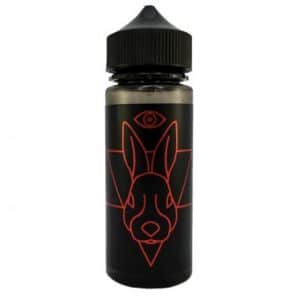 How to use e-liquids shortfills?
STEP 1


Open the bottle
Press the cap down &
unscrew completely.
STEP 2
Pour nicotine booster
to the level of your
preferred strength.
STEP 3

Shake for 1 minute


Wait for 5 minutes before using.
For the best results wait
24 hours before use.
Enjoy the experience!