Accessories, Coils, Coils, Eleaf
Eleaf HW-M & HW-N Coil Heads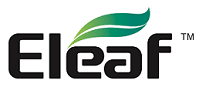 Replacement coil heads designed for the sub-ohm tank Eleaf Ello Vate series.
The new ELLO VATE sub-ohm tank from Eleaf uses new HW-Net and HW-Multihole coils to give you a unique vaping experience. Thanks to their mesh coils system, both HW-N and HW-M coils are heated more quickly and evenly than standard coils, presenting an intense, flavorful taste and colossal vape production.
Manufacturer
Eleaf
Resistance
*HW-N- 0.2 ohm 40-90W Kanthal Net

*HW-M- 0.15 ohm 50-100W – Kanthal Multihole

Compatibility

Eleaf Ello Vate tank, Eleaf iStick Pico S kit
ⓘ Drip a few drops of your e-liquid directly on the cotton inside the new heating head and let it soak. This will ensure your coil will not burn out.
Quantity
1 - 4
5 +
Price

€

4.00

€

3.50