E-cigarettes, Starter Kits
Eleaf iStick TRIM kit with GSTurbo 1800mAh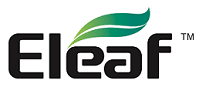 Eleaf iStick Trim e-cigarette starter kit is thin and beautiful in design and comfy to carry. The battery of a capacity 1800mAh with an intuitive LED battery bar where you can check battery life and 3 power options for your selecting optimal output power. This e-cig kit comes with GSTurbo atomizer.
Manufacturer : Eleaf
Battery: 1800mAh, Built-in
Thread:  510
Dimensions:  72mm x 35mm x 15mm
Output Wattage : Max. 25W
Modes: L / M / H – Low / Medium / High
Tank: 1.8 ml, GSTurbo
Coil: Heating Coil GS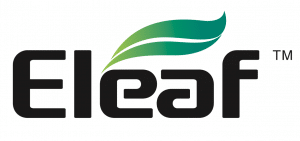 Elegant vaping set from the Eleaf iStick series offers a skinny battery with adjustable power intensity and with GSTurbo clearomizer. The 1800mAh Trim battery features a good battery life, supports the power intensity setting and enables you to quickly charge with 2A via a micro USB port. Five LED diodes will keep you informed about the remaining battery capacity. The big button is simple to press, and because of its rounded shape, it is also perfect to hold.
Thin, simple and stylish. This is iStick Trim from Eleaf.
Eleaf iStick TRIM Dimensions
Eleaf iStick TRIM Colours
Battery
The iStick Trim features an intuitive LED battery bar on the top for your checking battery life by a simple glance at the light.
Coil Heads Eleaf
There are two heating coils for GSTurbo. These coils are suitable for mouth to lung style vaping, however, both are providing different vaping experience. The head with a 0.75Ω resistance offers a looser draw and more vapour, the 1.5Ω head is more like classic cigarettes. providing you with the different vaping experience.
Packing:
1x iStick Trim Mod
1x GSTurbo Atomizer
1x heating head GS 0.75Ω
1x heating head GS Air 1.5Ω
1x micro USB cable
Spare parts
User Manual