60ml, By Brand, By Size, E-liquids, Fruit, Milkshake Man, Milkshake Man, Sweet
Milkshake Man Strawberry 60ml Vape Juice
Product Points: 13 Points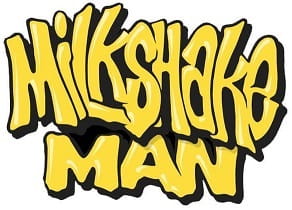 Milkshake Man Strawberry E-Liquid, 60ml vape juice by Marina Vape, is a classic creamy, frothy, sweet blend of fresh strawberries and delicious whipped cream. There's nothing quite like a strawberry milkshake when that's what you're craving.
| | |
| --- | --- |
| Manufacturer | Marina Vape |
| Flavour | Milkshake, Strawberry, Cream |
| VG/PG Ratio | 70/30 |
| Nicotine strength | 0 mg |
| Bottle size | 60ml (50ml of e-liquid) |

Milkshake Man 60ml E-liquid
Milkshake Man by Marina Vape is a beautifully mixed e-liquid creating luxurious and classic strawberry milkshake flavour. It combines juicy and ripe strawberries and a sweet milky undertone. All this is wrapped in thick whipped cream to create a smooth and genuine taste that is just as described. Milkshake Man vape comes in a 60ml Chubby Gorilla Bottle which gives you the ability to add a nicotine booster to get desired nicotine strength. 10ml of nicotine shot allows you to create 60ml of 3mg e-liquid. Milkshake Man shortfills consist of 70% VG and 30% PG with 0mg nicotine.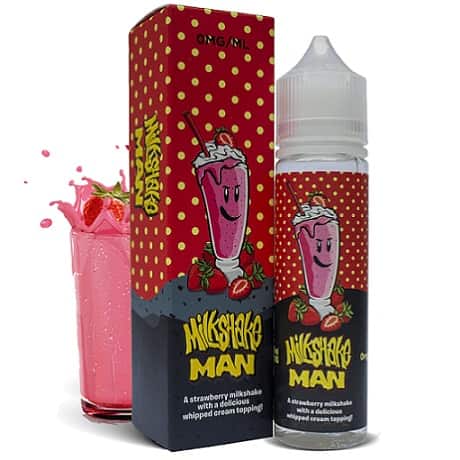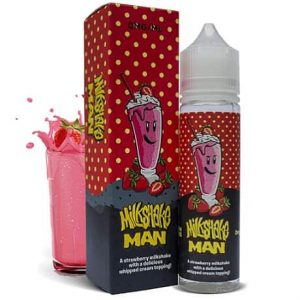 How to use Milkshake Man e-liquid with 0mg nicotine strength?
STEP 1


Open the bottle
Press the cap down &
unscrew completely.
STEP 2
Pour nicotine booster
to the level of your
preferred strength.
STEP 3


Shake for 1 minute


Wait for 5 minutes
before using. Enjoy!


| | |
| --- | --- |
| Brand | Milkshake Man |
| Flavours | Cream, Milk, Strawberry |
| Bottle size | 60ml |
| VG/PG Ratio | 70/30 |