60ml, E-liquids, Fruit, Pacha Mama
Pacha Mama – Passion Fruit Raspberry Yuzu – E-liquid
Product Points: 15 Points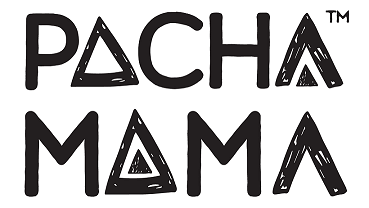 Pacha Mama with its beautiful combination of citrus and tropical fruit flavours. Juicy and sweet passion fruit is melded with fresh red raspberries and exotic zesty yuzu to create this unique and complex flavour.
| | |
| --- | --- |
| Manufacturer | Charlie's Chalk Dust |
| Flavour | Passionfruit, Raspberry, Yuzu |
| VG/PG Ratio | 70/30 |
| Nicotine strength | 0 mg |
| Bottle size | 60ml (50ml of e-liquid) |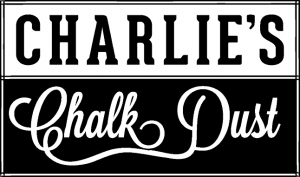 Pacha Mama e-liquids are made by a company called Charlies Chalk Dust, which was found by two brothers Brandon and Ryan Stump. Charlies Chalk Dust is known for its mastery of fruity layered e-juices and is regarded as one of the key players in the vape industry.  They have developed a large scale of brands, styles and unique e-liquid flavours. Charlies Chalk Dust bears the mark of highest quality vape produce and is available in over 90 countries around the world.
The popularity of Charlies Chalk Dust e-liquids is on the constant rise due to its bold innovations, originality and quality it offers. Its brand has a large following and also a massive scale of loyal customers.
Pacha Mama – Passion Fruit Raspberry Yuzu 50ml E-liquid
A burst of sweet tropical passion fruit balances tart red raspberries and crisp citrus of yuzu in this exotic blend.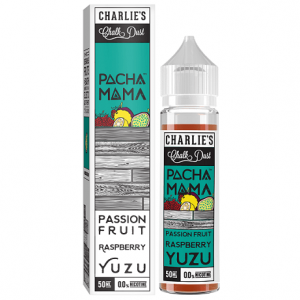 Pacha Mama e-juices are higher VG. It contains 70% of vegetable glycerine, which means it produces higher vapour production and provides a smoother vape. As such, it is ideal for cloud chasing and direct lung style of vaping.
Passion Fruit Raspberry Yuzu e-liquid is presented in a 60ml shortfill Chubby Gorilla bottle with 50ml of e juice. There is just enough space to fit 10ml of nicotine shot if you need to, making it a total of 60ml e-liquid volume with 3mg nicotine strength. Nicotine shot included with each 60ml e-liquid bottle.
How to use Passion Fruit Yuzu e-liquid with 0mg nicotine strength?
STEP 1


Open the bottle
Press the cap down &
unscrew completely.
STEP 2
Pour nicotine booster
to the level of your
preferred strength.
STEP 3


Shake for 1 minute


Wait for 5 minutes
before using. Enjoy!