60ml, Barista Brew Co., By Brand, By Size, E-liquids, Sweet
Salted Caramel Macchiato – Barista Brew Co.
Product Points: 18 Points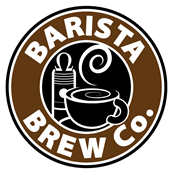 Salted Caramel Macchiato is a coffee flavoured e-liquid by Barista Brew Co. A delicious combination of a lightly roasted blend of coffee with drizzled of salted caramel syrup, which makes it one of the best coffee flavoured e-juice. A distinctive and intense coffee aroma inside each bottle.
Each 60ml bottle comes with a Limited edition reusable thermal heat sensing coffee cup by Barista Brew Co.
This e-juice contains 70% of vegetable glycerin. A higher ratio VG guarantees production of massive clouds and smoother hits. It is a perfect base for cloud chasing and direct lung vaping (DL).
| | |
| --- | --- |
| Manufacturer | Barista Brew Co. |
| Flavour | Coffee, Caramel |
| VG/PG Ratio | 70/30 |
| Nicotine strength | 0 mg |
| Bottle size | 60ml (50ml of e-liquid) |
ⓘ Just add nicotine booster to get your desired strength.

Barista Brew e-liquids
The story of Barista Brew Co. began in the sunny part of America in California. Their goal was to create high-quality e-liquids, which will impress you with its unique taste and not only with the few puffs, but through the whole day. The Barista Brew Co. discovered a niche in the vaping industry that seeks to cater to the morning breakfast vapers.
Barista Brew shortfills and e-liquids are inspired by coffee culture, and each flavour should be a new exciting experience for every vaper and coffee lover. Barista Brew is blending premium ingredients, setting the ultimate standard for quality and fantastic taste. Its wide range of flavours like Cinnamon Glazed Blueberry Scone, Frozen Strawberry Watermelon Refresher, Maple Bar Donut, and Strawberry Watermelon Refresher will help you to accompany your morning brew.
The taste of the e-liquids is identified due to its combination of flavours that seamlessly blend into a unique experience and those flavours keep Barista Brew Co. at the top of the vaping game.

How to use Salted Caramel Macchiato e-liquid with 0mg nicotine strength?
STEP 1


Open the bottle
Press the cap down &
unscrew completely.
STEP 2
Pour nicotine booster
to the level of your
preferred strength.
STEP 3


Shake for 1 minute


Wait for 5 minutes
before using. Enjoy!