Advanced, E-cigarettes, Starter Kits
Smok Vape Pen 22

The pen style starter kit SMOK Vape Pen 22 bringing the user experiences to another level. Its battery has capacity 1650mAh with a simple one-button operation. What's more, all parts can be detached and reassembled.
Manufacturer: Smok
Battery: 1650mAh, Built-in
Dimensions:   107 mm x 22 mm
Tank: 2 ml, Replacement Glass
Coil: Smok Vape Pen 22 Heating Coil
Availability:
Out of stock
€30.00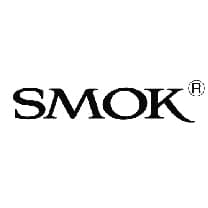 Traditionally shaped electronic cigarettes with a simple design, this is Vape Pen 22 from SMOK. VAPE PEN 22 is all-in-one e-cigarettes with a diameter of 22mm and offers 1650mAh battery capacity. Meanwhile, a re-designed tank will provide you with first-rate taste. What's more, all parts of the VAPE PEN 22 can be detached and reassembled, bringing much more convenience in cleaning and maintenance. Own VAPE PEN 22, you can enjoy high cost-effective and super cool taste.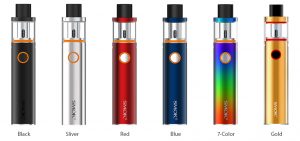 Refilling
To refill your Vape Pen 22, just unscrew the top part with the drip tip and then pour the e-juice in the glass tank.
Packing:
1x Vape Pen 22
2x heating head 0,3Ω Dual Core
1x micro USB cable
1x Manual
1x Warranty card
*contents may change