60ml, By Brand, By Size, E-liquids, Fruit, Menthol, Nasty Juice
Nasty Juice Trap Queen 60ml Vape Juice
Product Points: 14 Points

Trap Queen vape juice by Nasty Juice is a fresh, juicy and mouthwatering strawberry e-liquid in a 60ml bottle. Ripen by the summer sun and picked up by the sunrise. Trap Queen e-liquid is mixed with low mint undertone to complement the berry burst. You'll be thrilled with the freshness and the sweetness that will make you feel like you're in a strawberry farm.
| | |
| --- | --- |
| Manufacturer | Nasty Juice |
| Flavour | Strawberry, Low Mint |
| VG/PG Ratio | 70/30 |
| Nicotine strength | 0 mg |
| Bottle size | 60ml (50ml of e-liquid) |

Trap Queen 60ml Strawberry Vape Juice
Trap Queen contains flavourful juicy strawberries, freshly harvested from the farm, with a hint of low mint. You'll be thrilled with the freshness and the sweetness that will make you feel like you're in a strawberry farm. Give it a shot! 60ml edition E-liquid from Nasty Juice – Yummy Fruity Series comes in a 60ml bottle which gives you the ability to add a nicotine shot to get desired nicotine strength. Trap Queen vape juice contains 70% of vegetable glycerin. A higher ratio of VG guarantees the production of massive clouds and smoother hits. It is a perfect base for cloud chasing and direct lung vaping (DL).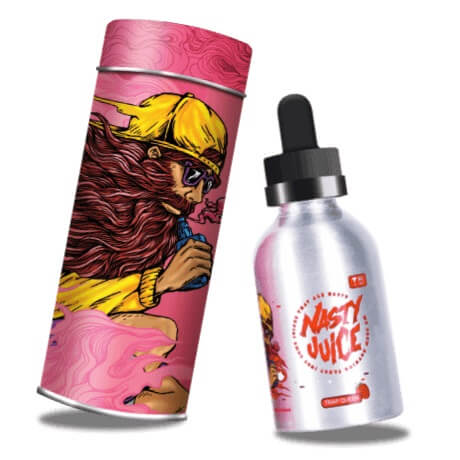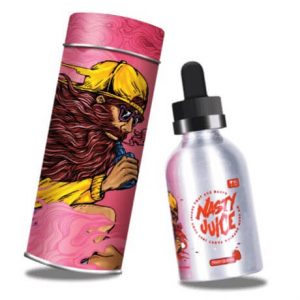 NASTY JUICE VAPE
Nasty Juice is a 21st-century obnoxious e-juice brand based in Tampin, Malaysia, with passion at its heart. They are offering an empowered sense of X-rated and a playfully daring spirit. Nasty Juice exploded onto the vape scene in September 2015 founded by Pak Din and his best partner Mr Loky. Their venture starts at the Vapex International Malaysia 2015 intending to create a global business. Of course, the popularity of Nasty Juice continued to grow exponentially in UAE, USA, Birmingham, Poland, and Paris. With this in mind, Nasty Juice was further defined by its unique aluminium bottle with exquisite advertisement and top-notch packaging. The vaping industry is very young, and it's growing fast, which is why at Nasty Juice are always up to date with the current trend and designs. Nasty Juice has produced e-juice that gain popularity amongst beginners to experts.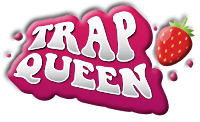 How to use Trap Queen e-liquid with 0mg nicotine strength?
STEP 1


Open Nasty Juice bottle
Press the cap down &
unscrew completely.
STEP 2
Pour nicotine booster
to the level of your
preferred strength.
STEP 3


Shake for 1 minute


Wait for 5 minutes
before using. Enjoy!


| | |
| --- | --- |
| Brand | Nasty Juice |
| Flavours | Mint/Menthol/Ice, Strawberry |
| Bottle size | 60ml |
| VG/PG Ratio | 70/30 |