60ml, By Brand, By Size, E-liquids, Fruit, Sweet, Twelve Monkeys
Twelve Monkeys – Bonogurt 60ml
Product Points: 15 Points

12 Monkeys Bonogurt is perfectly balanced, the luscious melody of various berries rounded off with creamy and tart yoghurt. A rich and creamy breakfast or a smooth and tasty dessert? Either way, Bonogurt 60ml vape juice is the right amount of sweetness for those who seek the best of both!
| | |
| --- | --- |
| Manufacturer | Twelve Monkeys Vapor Co. |
| Flavour | Various Berries, Yoghurt |
| VG/PG Ratio | 75/25 |
| Nicotine strength | 0 mg |
| Bottle size | 60ml (50ml of e-liquid) |
ⓘ Just add nicotine booster to get your desired strength.

ABOUT 12 MONKEYS 
Twelve Monkeys Vapor Co. is a premium e-liquid brand that brings you some of the best-tasting flavours on the market. 12 Monkeys strived to hit the balance between quality ingredients and artisanal production processes while offering the consumer a reasonable price. They curated high-quality flavouring ingredients and base materials into the development of their e-liquids. The Twelve Monkeys e-liquids undergo the strictest of user acceptance testing, which is a line of liquids that tastes great in sub-ohm tanks as well as in rebuildable tanks.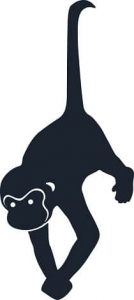 12 Monkeys are made in Canada, in a laboratory setting utilizing laboratory equipment and processes. Every flavour is pre-steeped for two weeks before bottling and put on sale. As a result, each vape juice bottle has a more consistent taste but limits the availability of the product due to the process they have adopted. At Twelve Monkeys Vapor Co., they believe in quality over quantity. Twelve Monkeys Vapor is proudly the recipient of the Best New  Vape Brand Award of 2015, and Best International Vape Brand of 2017 voted by international fans on the Ecigclick Vape Awards.
12 Monkeys Bonogurt 60ml Vape Juice
A rich and creamy breakfast? A smooth and succulent dessert? Either way, Bonogurt vape juice has the right amount of sweetness for those who seek the best of both; with its blend of berries and cream, it will have you radiating enjoyment whilst you vape. 12M Bonogurt vape juice contains 75% of vegetable glycerin. A higher ratio of VG guarantees the production of massive clouds and smoother hits. Bonogurt is a perfect base for cloud chasing and sub-ohm tanks.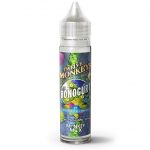 How to use Bonogurt e-liquid with 0mg nicotine strength?
STEP 1


Open the bottle
Press the cap down &
unscrew completely.
STEP 2
Pour nicotine booster
to the level of your
preferred strength.
STEP 3


Shake for 1 minute


Wait for 5 minutes
before using. Enjoy!