Brands, By Brand, By Type, E-cigarettes, Pod System, Starter Kit, Starter Kits, Uwell, Uwell
Uwell Caliburn A2 Pod System

UWELL Caliburn A2 pod system draws on the successes of its previous models. Caliburn A2 continues to be a small and lightweight pod kit made out of durable aluminium alloy material. It weighs only 33g! A2 has a very decent 520mAh built-in battery and is operated via a single fire button. However, an auto-draw option is also available. The included refillable pod has a 2ml capacity, a large transparent window to check the level of your e-liquid and a 0.9Ω fixed coil. Just like previous Caliburn's, A2 offers stunning design, simplicity and insane flavours.

Caliburn G Pod System by UWELL
Uwell Caliburn A2 Pod kit is the newest member of the successful Caliburn line. Like its predecessors, it is small, simple to use and doesn't compromise on flavour, vapour or longevity. Weighing only 33g, it has a fixed working power of 15W and produces decent clouds too. Although intended for beginners, it will satisfy an even more seasoned audience.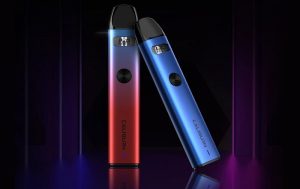 Uwell Caliburn consists of a 520mAh battery and a replaceable pod, which includes a comfortable mouthpiece. With a simple to use single button, serving utilises on and off and vape function as well. If an auto-draw is more to your liking, don't worry! It's included as a standard! Choose Caliburn A2 for hassle-free vaping!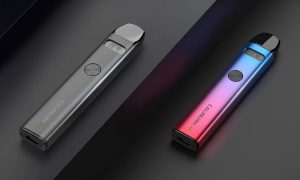 The top-fill pod has a 2ml capacity, is simple and easy to refill with your favourite e-liquid and comes fitted with a permanent A2 0.9Ω mesh coil. Just remove from the battery, take off the mouthpiece and top up via two large filling ports. Caliburn A2 now has a large window where you can see your e-liquid level in your pod. No more squinting or dry hits! When the pod is spent, simply replace it with a new one. You will not find easier use, compact pod kits producing continuous and intense flavours than Uwell Caliburn A2.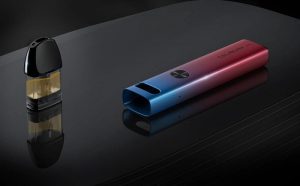 Caliburn A2 Pod in Detail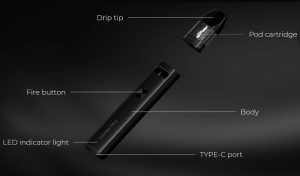 Caliburn's Compact Size
For convenience, Uwell came up with a nice ergonomic design with a smooth and polished finish, resulting in a very comfortable grip. Caliburn A2 weighs only 33g, as well as being a tiny device at only 110.1 x 21.3 x 11.7 mm in size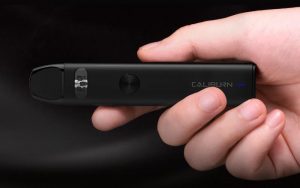 Fire Button and Auto-draw Vaping
Caliburn A2 offers two ways to vape, more choices for you.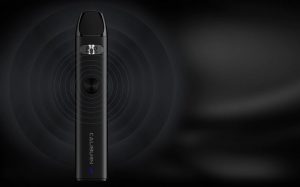 MTL Mouthpiece
Caliburn A2 is outlined for better lip fitting, shaped for MTL vaping.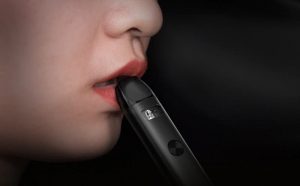 Magnetic Cartridge
The seemly suction is the key to smooth cartridge handling.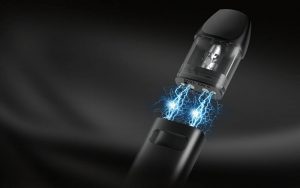 E-liquid Check Window
A large and easy to view window serves as a convenient reminder to top up your e-liquid and hence prevents dry burns!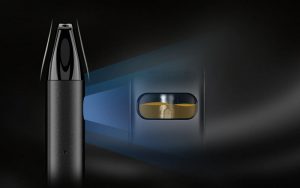 How to Refill Replaceable Caliburn A2 Pods?
Uncap the cartridge with one hand and fill it up with your favourite e-liquid. Very convenient and clean experience for vapers!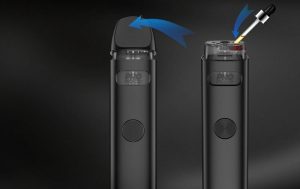 Type-C Fast Charging
To have a 90% charged battery only takes 35 mins. That's Fast!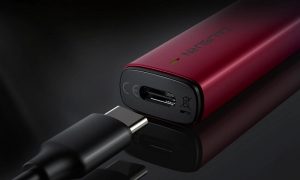 Packing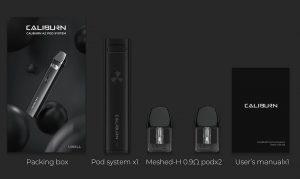 Caliburn A2 Pod System
2x Meshed 0.9Ω A2Coil
User Manual