Advanced, Brands, By Brand, By Type, E-cigarettes, Mod / Pod Mod, Pod System, Starter Kits, VooPoo, Voopoo
VooPoo Drag X Pod MOD

Voopoo introduces a powerful and stylish pod mod Drag X. VooPoo Drag X is powered by a single 18650 battery with superfast ramp-up time thanks to the new generation Gene TT chip. The pod mod has an adjustable power range of 5-80W and a large colour display containing all necessary information about the current device status. Also, Drag X features a draw-activated function, which means you don't need to press the fire button while vaping. The pod mod comes as a kit with a PnP tank. It has a capacity of 2ml and supports all PNP coils. As the range of PnP coils is huge, the Drag X can be used for MTL and DL vaping styles. A soft leather panel at the back and zinc alloy frame make this pod mod durable and a real eye-catcher.



VooPoo DRAG X Vape Kit
Voopoo Drag X is a new stylish pod mod e-cigarette with an attractive design. It has a soft leather grip at the back and a zinc alloy frame at the front while still maintaining a simple operation yet reliable and well-known Drag design. As such, it's ideal as an all-day vape device for beginners and experienced vapers. Drag X has a power output of up to 80W and is powered by a single 18650 battery. So you can replace the battery whenever you need it. Don't have a spare 18650 battery? No problem at all. The front side of the pod has a practical and superfast USB-C port.
The attractive colour screen display on the front side shows information about coil resistance, output power, battery status, and puff counter. The pod has a new Gene TT chip which gives 0.001 s of firing precision, meaning the coil heats up instantly. As a result, Drag X produces flavourful and even vape. The pod mod also offers a choice of either auto-draw or manual mode operation. In other words, it's up to you which draw suits you the best.
The VooPoo PnP tank serves as a pod and mouthpiece, offering 2ml capacity. However, you can replace it with extended PnP pods with a capacity of 4.5ml. Drag X has a fully adjustable airflow slider, which allows you to restrict or open the airflow intake according to your preference. The tank supports a push-fit coil system for an easy and efficient replacement, making changing coils a straightforward and quick job. There are two coils included with the kit. The VM6 0.15-ohm coil and 0.3-ohm coil are both suitable as direct-lung coils thanks to low resistance. However, the tank is also compatible with all PnP coils, giving its user a wide variety to experiment with. This way, it's suited to both MTL and DL styles of vaping.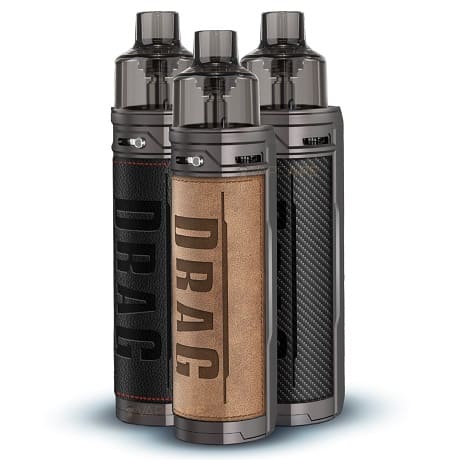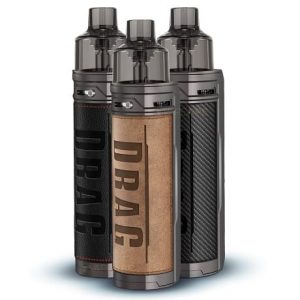 Compact Size and Unique Design
At only 9.5cm tall, Voopoo Drag X is a real pocket rocket! Fitting comfortably in hand, made out of high-quality zinc alloy and a hard-wearing leather cushion at the back, it is sure to turn heads! You can choose between carbon fiber, classic black and retro to express the real you!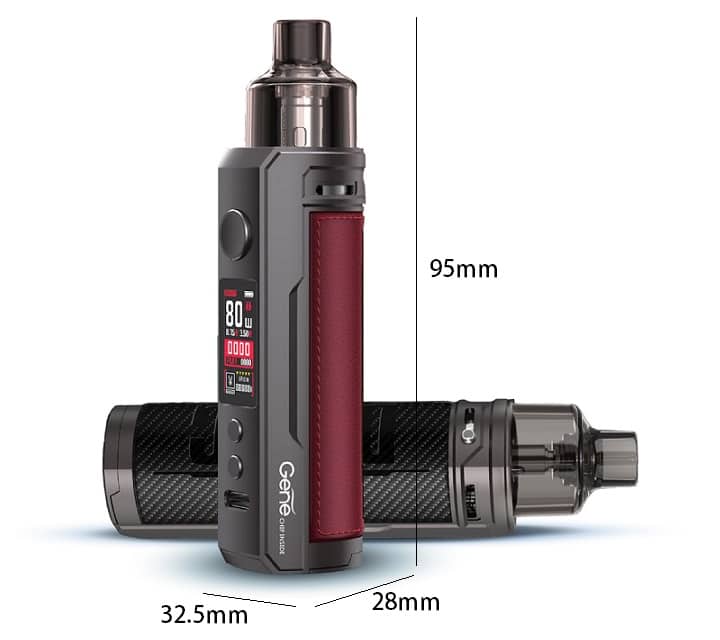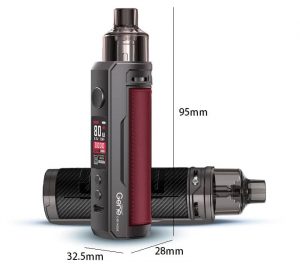 Colour Display and Control Buttons
Voopoo Drag X has a large and bright colour display that is very easy to read. 3 control buttons are also included to navigate you through simple to use menu and operations. Its smart mode automatically recognises the coil's resistance and helps you choose the most appropriate wattage. Not only that, but it also memorises the last wattage used. Therefore you don't need to worry about setting your values again if you have to replug the atomiser.


VooPoo Tank and PnP Coils
The new VooPoo PnP tank is made of plastic with a beautiful and tasteful glass design. However, the tank uses its famous PnP coils, offering much more. You will be amazed at the crisp and long-lasting flavours a coil can produce. PnP tank has a bottom fill design, but because it has a magnetic suction instead of a 510 screw connector, the refilling is a matter of a few seconds and with no spillage! And, of course, Drag X has an airflow control, which allows you to restrict or use as loose airflow as you like, depending on your personal preference.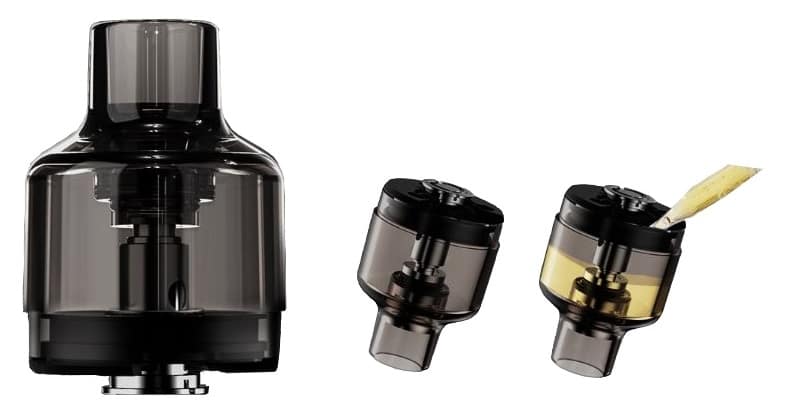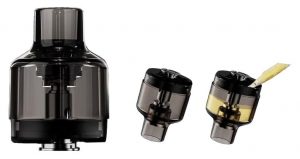 Performance
Voopoo Drag X is an easy-to-use pod mod with a power output of up to 80W. As a convenient method of vaping, auto-draw is also a fantastic feature. This way, you don't have to push the button to activate your pod. Simply pull and enjoy! It is compatible with all PNP coils, and it's suitable for both direct lung and mouth to lung users.

Packing:
Drag X Pod Mod
PnP Pod (2ml)
PnP Coil 0.15Ω and 0.30Ω
Type C USB Cable
User Manual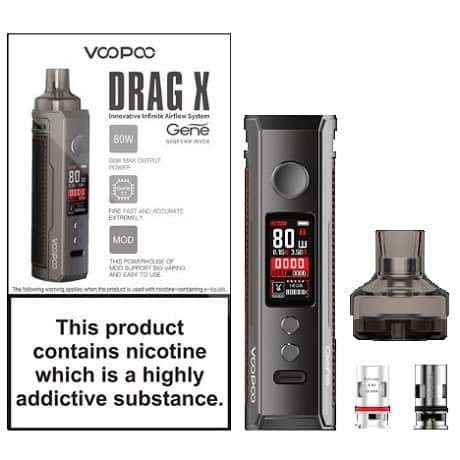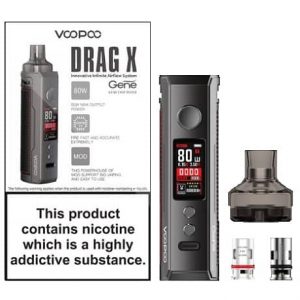 | | |
| --- | --- |
| Colour | Carbon Fiber, Classic, Retro |
| Brand | VooPoo |
| Vaping Style | Direct Lung (DL), Mouth to Lung (MTL) |