Accessories, DIY, Tanks
Zeus RTA Atomizer – GeekVape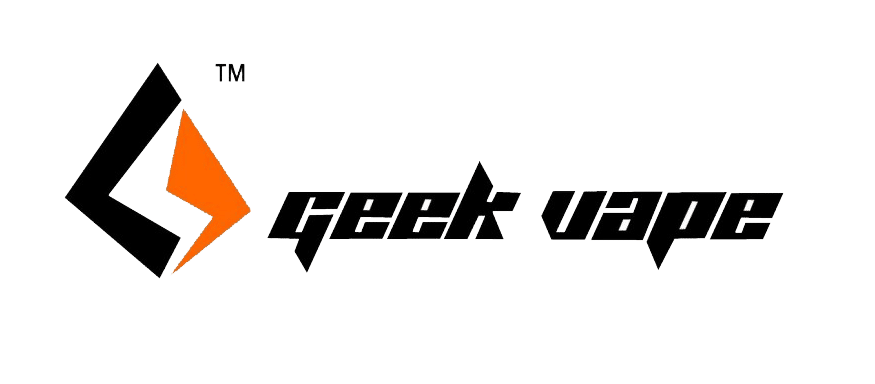 Zeus is a leak-proof RTA by GeekVape with a 4.0ml maximum e-juice capacity and 25mm in diameter. Creatively designed RTA with the top airflow, which is well built into the body and does not unnecessarily increases the dimensions of the tank, and single coil deck with side airflow panels bring air from the top of the atomizer. The building deck of the Zeus RTA is ergonomic, designed to be user-friendly with single-coil configuration, and it's ideal for using wide coils with a diameter of 3mm at least. With the size of the coils, you will be able to use a sufficient amount of cotton to fill the wick channels for enhanced flavour experience.
Geek Vape is well-known for their top-tier rebuildable tank atomizers, and the Zeus RTA is made with high-quality machining and beautiful design elements for all RTA lovers from beginners to experts. The tank was made to be user-friendly while providing outstanding flavour with 3D airflow and eliminates leakage issues by implementing an improved top airflow while providing a satisfyingly smooth draw. Zeus top cap has incorporated the quick access design for convenient refill access. The Zeus by GeekVape is an excellent choice for all DIY vapers who enjoy easy to build decks, great cloud production, and fantastic flavour of your e-liquid.
Manufacturer: GeekVape
Brand: Zeus RTA
Dimensions: 38 mm x 25 mm
Capacity: 4 ml
Coils: Single
Thread: 510
Drip Tip: Custom, 810 (Goon), 510 with Adapter, Delrin
Refilling: Top-fill
Material: Stainless steel
Glass: Pyrex
This is a DIY product. Some components may require coil installation, coil building or wicking.
Availability:
Out of stock
€32.00

ZEUS RTA Atomizer Tank – GeekVape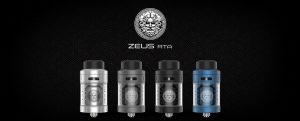 Improved top airflow eliminates leakage while providing smoother intake.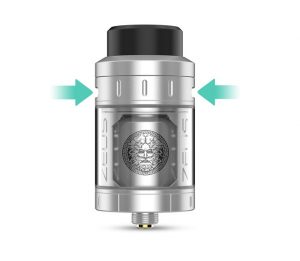 Simplified refill system for quick access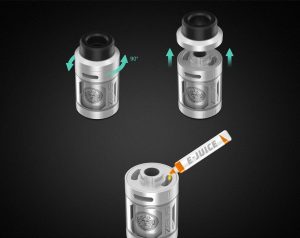 3D airflow from both the sides and bottom produces outstanding flavor
Both 510 and 810 drip tips included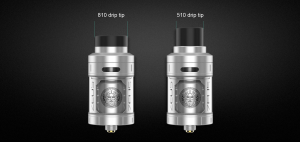 Zeus RTA Atomizer Colours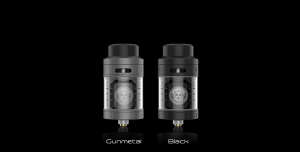 Zeus RTA Atomizer in detail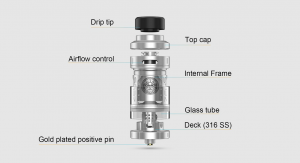 Zeus RTA dimensions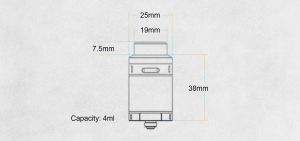 Zeus RTA Packing

Packing:
1x Zeus RTA
1x Allen key
1x replacement glass body
1x 510 drip tip
1x adapter for 510 drip tip
1x 810 drip tip
2x coil
Spare parts
1x Warranty Card
1x User Manual
Package contents may change.