Accessories, Chargers, Other
Eleaf USB Charger
Product Points: 3 Points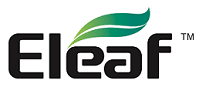 USB Charger for all devices allowing charging via micro USB. 100%  genuine product from Eleaf.
Manufacturer: Eleaf
Important:
ⓘ Please check if your battery is suitable for this type of charger. This can damage the battery if are not compatible.
ⓘ Please be sure to inspect your battery before use to ensure it is not damaged including tears/rips in the battery wrap.
ⓘ Discontinue use immediately if the battery is damaged.
ⓘ Never attach any metal part to the top or the bottom-negative battery contact.
ⓘ Never completely discharge Li-ion battery.
ⓘ Always use good quality and original charger.