E-liquids, Menthol
Menthol – LIQUA Elements E-liquid

Liqua e-liquid with its smooth, crisp flavour and icy undertones, Menthol will refresh and invigorate you.
Liqua e-liquids come in a 10 ml bottle in different nicotine strengths.
The e-juice has a standard balanced ratio of 50 PG: 50 VG, which is the perfect choice for anybody who uses a starter kit or all-in-one e-cigarette (AIO). The balanced ratio 50/50 produce a better "throat hit" feel and is ideal for mouth to lung vaping style (MTL).
E-liquid LIQUA Menthol
E-liquids from Liqua are one of the icons in the world of vaping. They are popular in more than 85 countries. The improved recipes make their e-liquids even better. The full range of e-juices will offer several flavours such as tobacco, fruit and dessert flavour. Liqua Elements are available in a standard balanced ratio of 50 PG: 50 VG and in different nicotine levels. Without any compromise, you will get only the best. All liquids are manufactured in a strictly controlled laboratory with the best ingredients and, of course, comply with all standards and international certifications.
New look. Improved formulation. Regulatory compliance.
29 Top selling Mono flavours from Liqua.
Classic Tobacco

Juicy Berry

Fresh & Fruity

Refreshingly Strong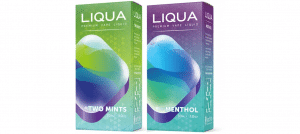 Deliciously Drinkable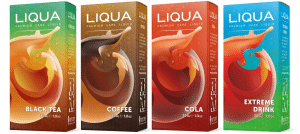 Sweet & Indulgent