Brands, By Brand, By Type, E-cigarettes, Pod System, Starter Kit, Starter Kits, Uwell, Uwell
Uwell Caliburn Pod System

The pocket-friendly kit Uwell Caliburn measures just 110mm x 211mm and with a built-in battery size of 520mAh is a lightweight and small, but very efficient and flavourful pod system. The pod has a capacity of 2 ml and its coils have 1.4ohm resistance. Caliburn can handle your favourite e-liquid as well as nicotine salts e-liquids, making it suitable for mouth to lung vaping style. Caliburn can be used as an auto draw-activated or button-operated device. The choice is yours! Uwell Caliburn is perfect as a starter kit and versatile enough to spike an interest of an experienced vaper as well.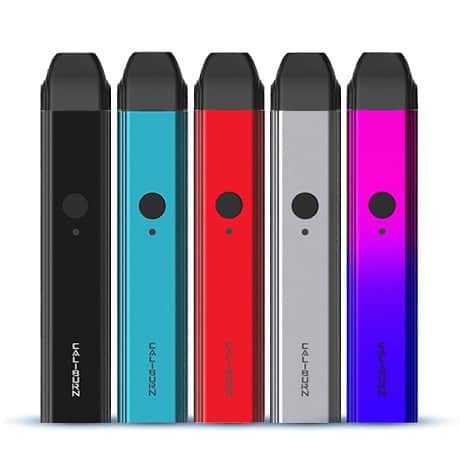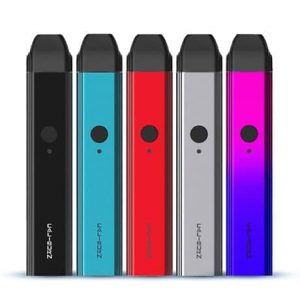 Caliburn Pod System by UWELL
Uwell Caliburn Pod System has swept the vaping scene like an avalanche. Its size, simplicity and pods, which provide perfect flavour and vapour, makes this pod system a must-have for beginners and worthy piece of equipment in any collection of an experienced vaper. Uwell Caliburn is just a battery and a replaceable pod, which also serves as a mouthpiece. With only one button present, which is required to turn off the pen and to vape, using Uwell pod system is extremely easy. Also, the same power button is used while vaping. Are you more of a fan of an auto draw? No problem, Caliburn has this function as a standard! Just click 5 times to turn the power on or off and vape away.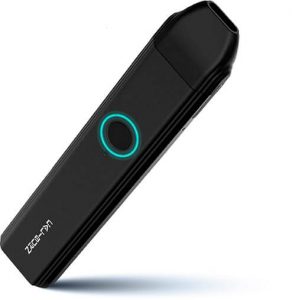 The pod itself is very easy and fast to refill only by simply removing the mouthpiece, uncovering two large fill ports. Once the top pod with a coil is worn, simply swap for a new one. This pod system is really so simple, yet stands out from other pod systems. Probably one of the best pods to come out of 2019.
Uwell Caliburn Overview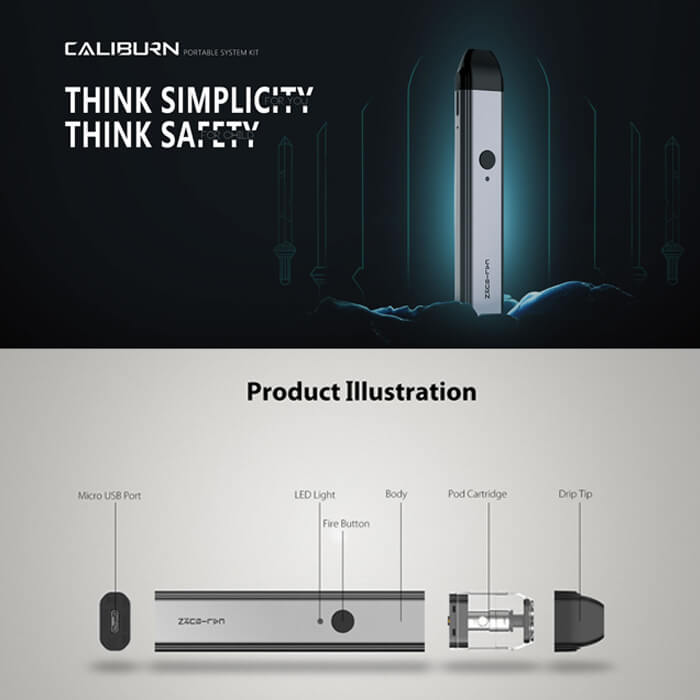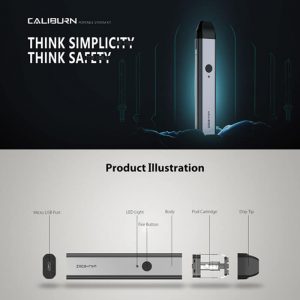 Caliburn Dimensions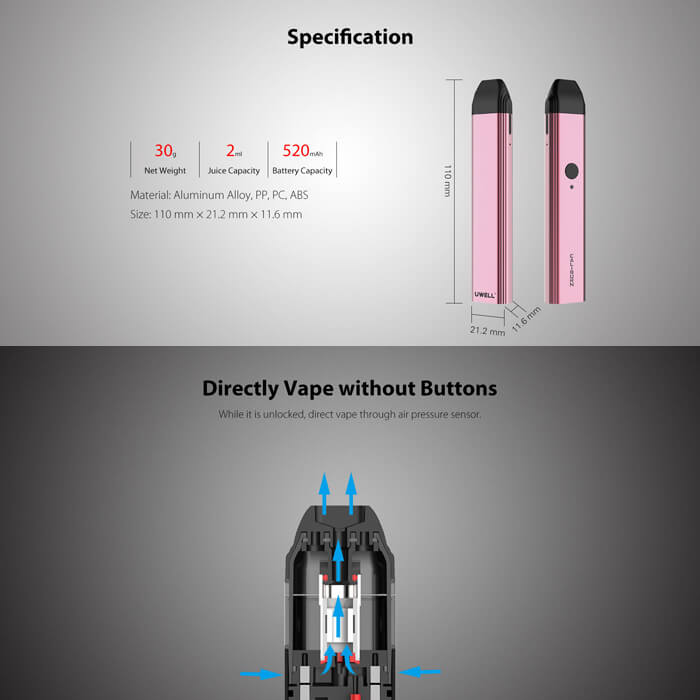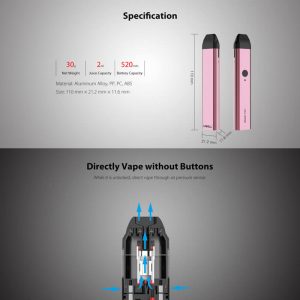 Battery Capacity and LED Indicator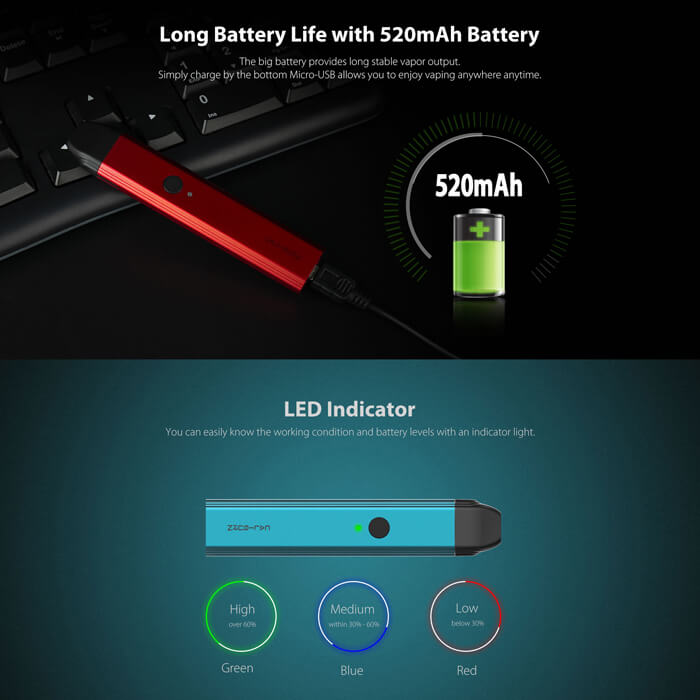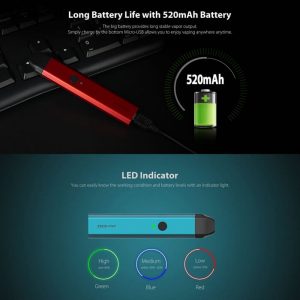 Compact, Portable and Safe!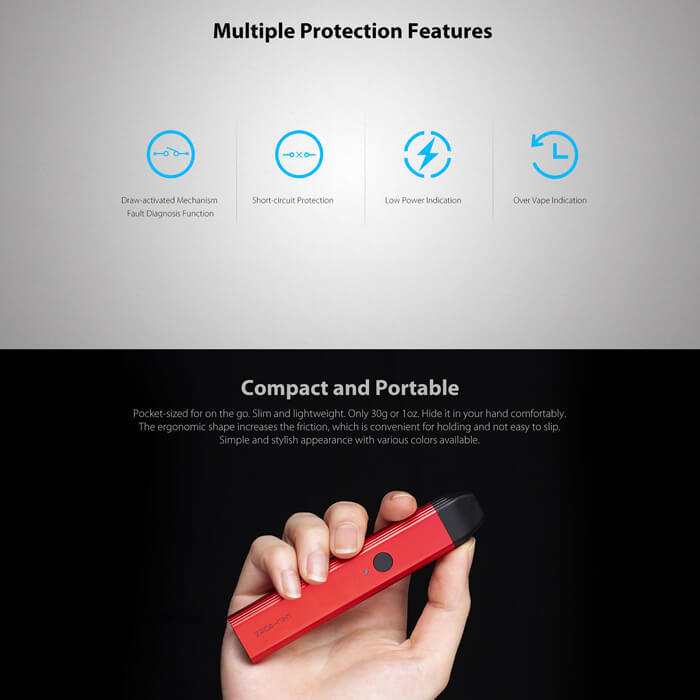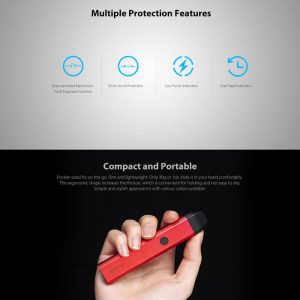 Button or Auto Draw? Both!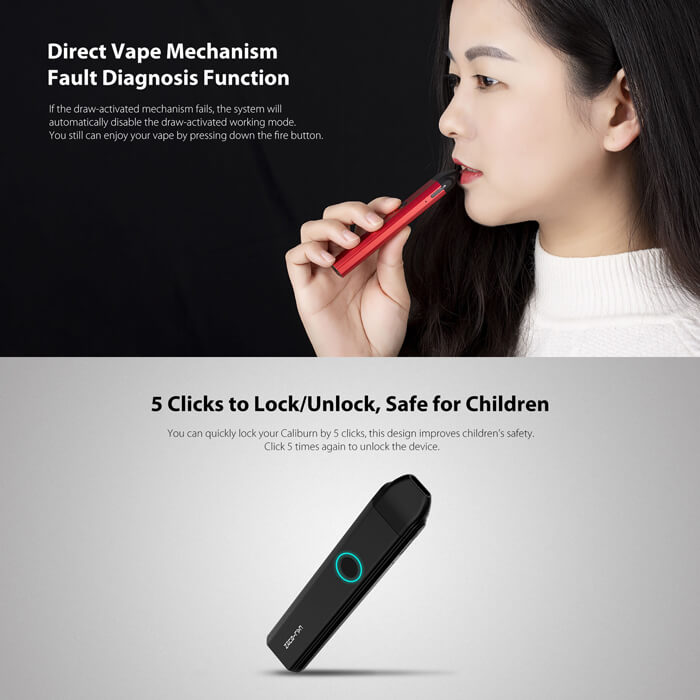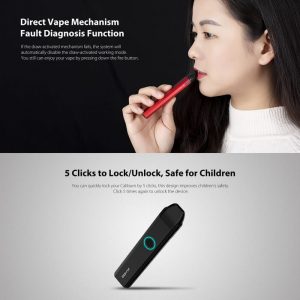 Nicotine salt lover? No problem!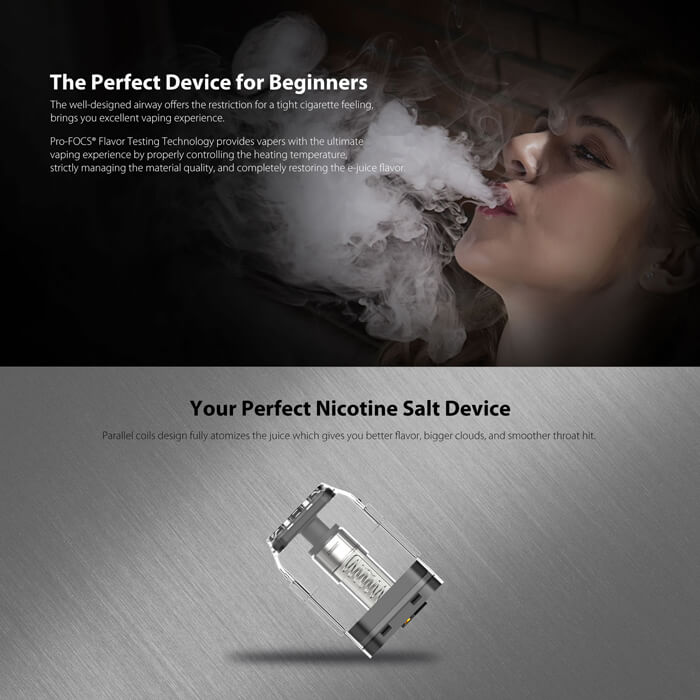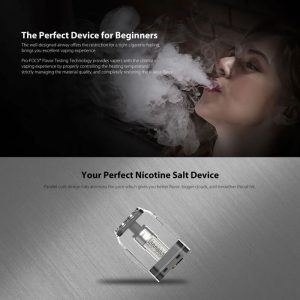 Easy to refill.