Advanced, Brands, By Brand, By Type, E-cigarettes, MOD, Mod / Pod Mod, Vapor Storm, Vapor Storm
Vapor Storm PUMA Baby Mod

Vapor Storm Puma Baby is a small, lightweight box mod with direct output of up to 80W. The mod comes in attractive colours and is made of high-quality ABS material, making it scratchproof and highly durable. The mod has a single fire button, a switch button to adjust your settings and a very bright OLED 0.91 inches screen on the front side.
You can use up to 24mm size atomisers without any overhang and resistance range 0.1 to.3.5 ohms. However, using a sub-ohm tank with size 25mm won't do any damage to its sleek design. Puma utilises a single 18650 battery and a USB port, which can be used for charging a battery.
| | |
| --- | --- |
| Manufacturer | Vapor Storm |
| Size | 82 x 24 x 40 mm |
| Net Weight | 47g |
| Material  | ABS |
| Wattage | 5 – 80W |
| Battery Type | Single 18650 battery (Not included) |
| Display | 0.91-inch OLED |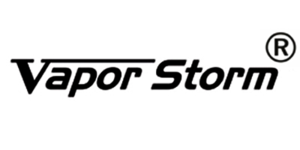 Vapor Storm Puma Baby Mod
Vapor Storm Puma Baby TC 80W is a sleek and incredibly lightweight box mod with a unique graffiti design. It's Made of high-quality ABS plastic material, which makes Puma Baby one of the lightest mods on the market, and it's very comfortable to hold. Puma Baby Mod is also scratch and shatterproof, making this mod very durable. Temperature control mode includes SS, titanium and nickel.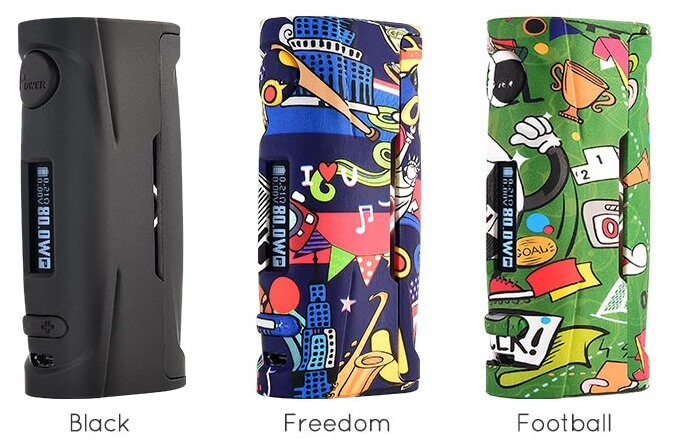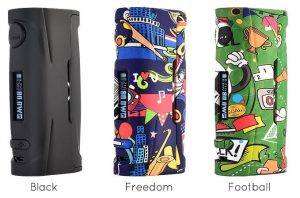 The mod utilises space for one 18650 battery (not included) behind the magnetic panel with vent holes. Puma Baby offers variable wattage of up to a maximum of 80w with 10s continuous vape time and stable performance.
Detail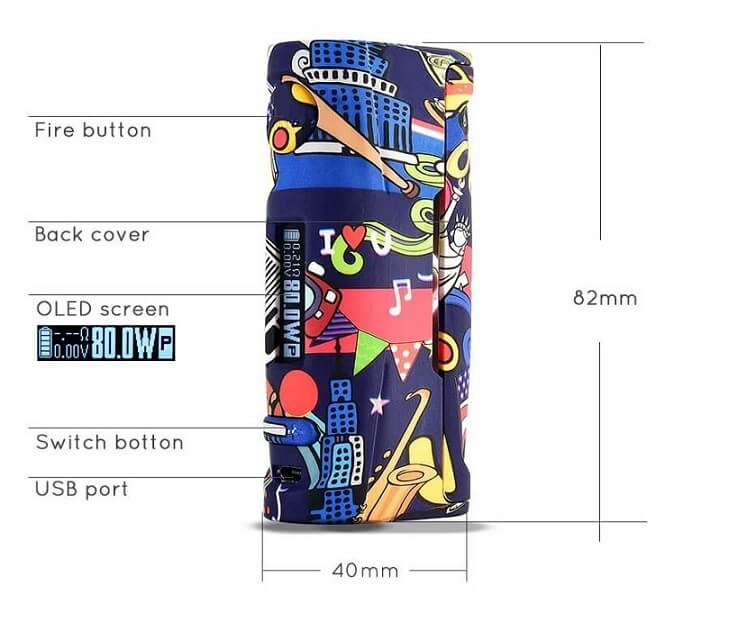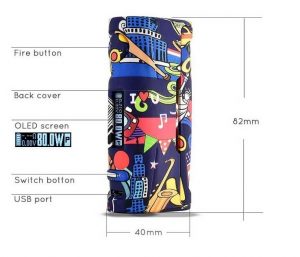 Moreover, Puma Baby has all the necessary protections, safe and easy to use, even for beginners. Puma Baby also has a USB port used for charging the battery, but we highly recommend using an external charger.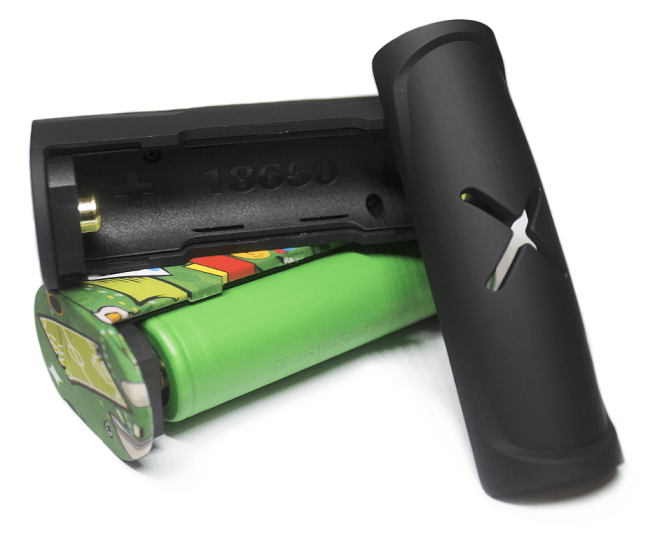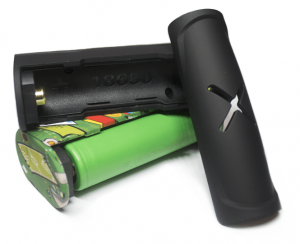 Thread on Puma has a standard 510 pin, and it's located on the top of the mod and will accept tanks with up to 24mm in diameter without overhang. The front panel features a fire button, switch button to adjust your settings and a 0.91inch OLED screen, which will inform you about parameters, status and battery charge of the mod. It supports the resistance of 0.1 ohms up to 3.5 ohms. The mod Puma Baby is available in three attractive and fashionable patterns – Football, Freedom or Black.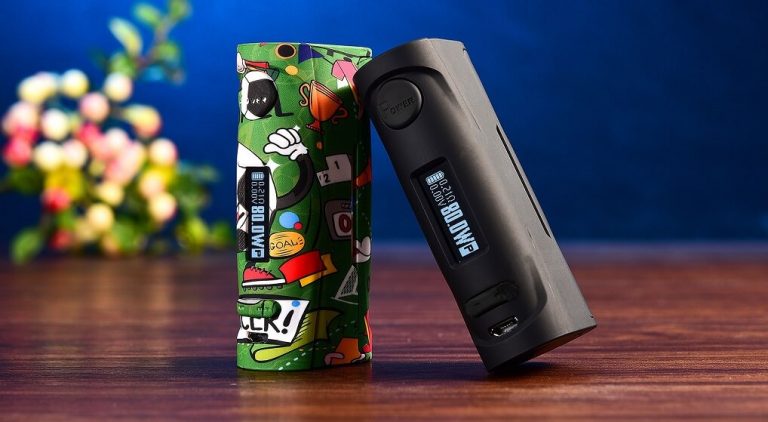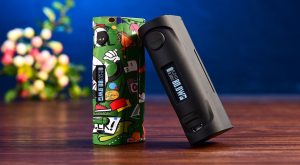 Packing:



1x Puma Baby MOD
1x USB Cable
1x User Manual
Warranty card
| | |
| --- | --- |
| Brand | Vapor Storm |
| Colour | Black, Football, Vape On White |
| Vaping Style | Direct Lung (DL), Mouth to Lung (MTL) |