Brands, By Brand, By Type, E-cigarettes, Pod System, Starter Kits, Voopoo, VooPoo
VooPoo Vthru PRO Pod System

Vthru is a new, small and yet powerful auto draw-activated pod kit. It has 900mAh built-in battery, easy to read OLED screen and adjustable firepower. Vthru PRO is light, durable and comfortable to vape on as well. Included pods have fixed coils and are easy to detach and reattach to the battery. Type C USB port accounts for speedy charging time too! Overall, this kit looks great, wears better and provides you with the best flavour out there!
| | |
| --- | --- |
| Manufacturer | VooPoo |
| Battery | 900mAh, Built-in |
| Dimensions | 95.5 x 28.5 x 14.9mm |
| Supported modes | VW |
| Tank Size | 2ml |
| Wattage | 5W-25W |
| Charging | Micro USB-C |
| Coils | VooPoo Vthru Cartridges |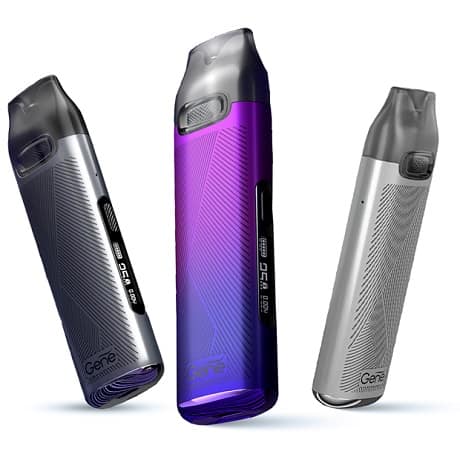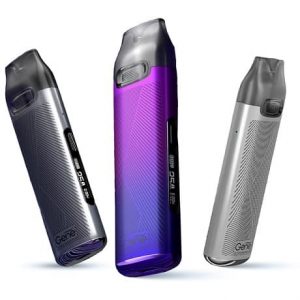 Vthru PRO Pod Kit
VooPoo Vthru PRO is a new automatic draw-activated pod kit from Voopoo. It encases a 900mAh battery and a Gene chipset, which is responsible for quick and accurate firing. Moreover, the VooPoo Vthru has a bright 0.96 OLED screen on the side and shows all the necessary info about your pod's status. And, of course, the Vthru Pro pod has an adjustable firepower range between 5-25w.


VooPoo Vthru Pro has a lightweight aluminium body of small size and an ergonomic mouthpiece. The pods have fixed coils, which means that it contains a non-removable coil. The Vthru replaceable pod cartridges come in either 0.7 ohms mesh or 1.2 ohms spiral coil, and as well as that, containing condensate chamber, which prevents leaking. Apart from no leaking, you will be satisfied with a unique and rich flavour.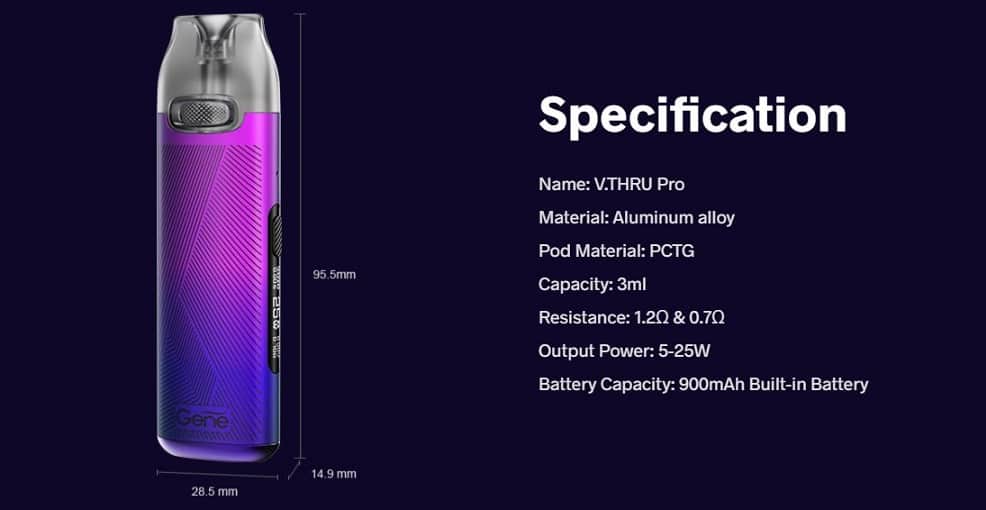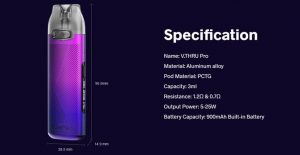 Once the pod has lost its intense flavour and needs changing, remove it and fit a new cartridge/pod on the battery. You won't be long waiting to charge the battery either as it has a type C USB port, which will charge the pod again in no time. Voopoo Vthru PRO is a small and sleek pod kit, available in a variety of attractive colours. It packs many features but is a breeze to operate even by a complete novice!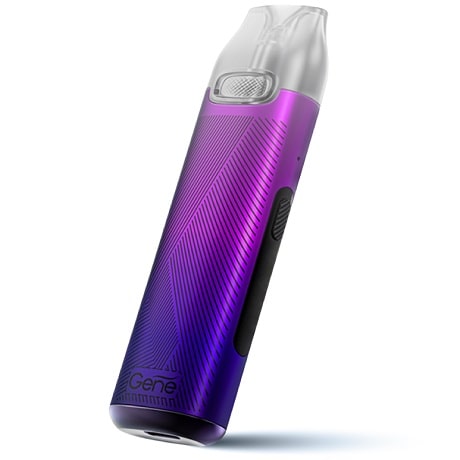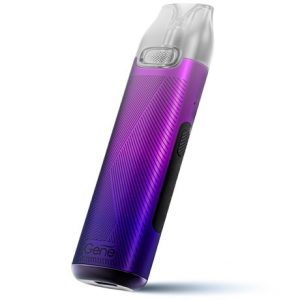 Compact Size 
Voopoo Vthru PRO weighs only 44g, and it is an absolutely tiny device with 95.5x 25.8x 14.9mm in size.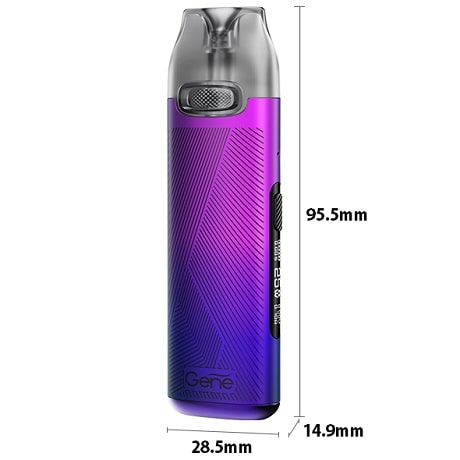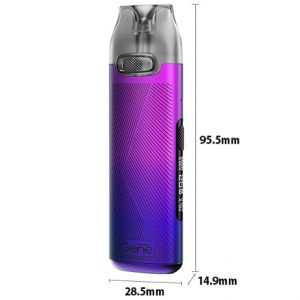 Does Weight Matter? Yes!
The compact Vthru Pro weights only 44g. The size is no different from a finger, so you can enjoy vaping any time.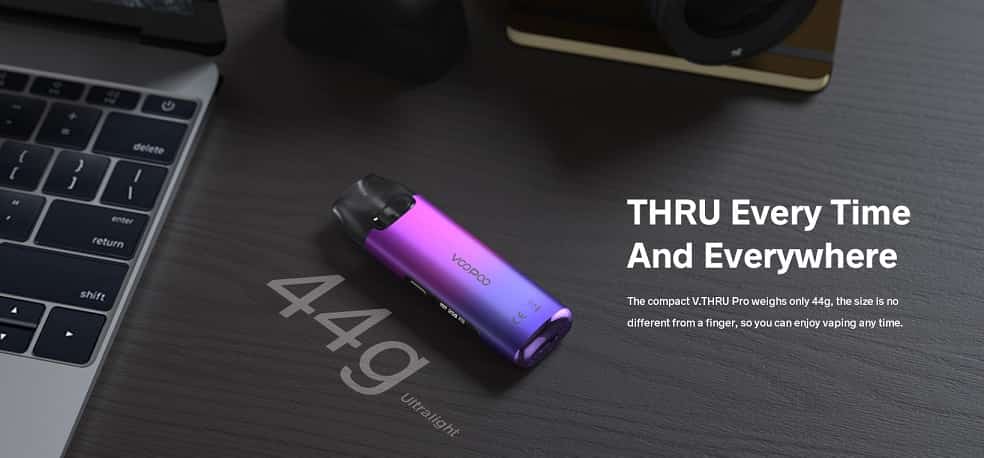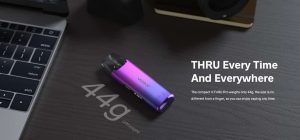 Vthru Pro Battery and Charging
Voopoo Vthru Pro has a 900mAh built-in battery which can be recharged fast via a USB type C charge port.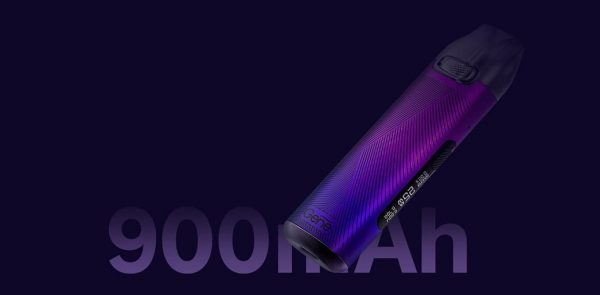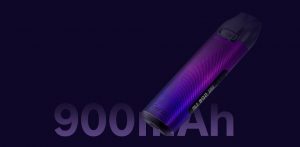 Intelligent Child-proof Protection
VooPoo is trying to protect children in every detail. You can use LOCK mode, which can be a very effective way to protect children.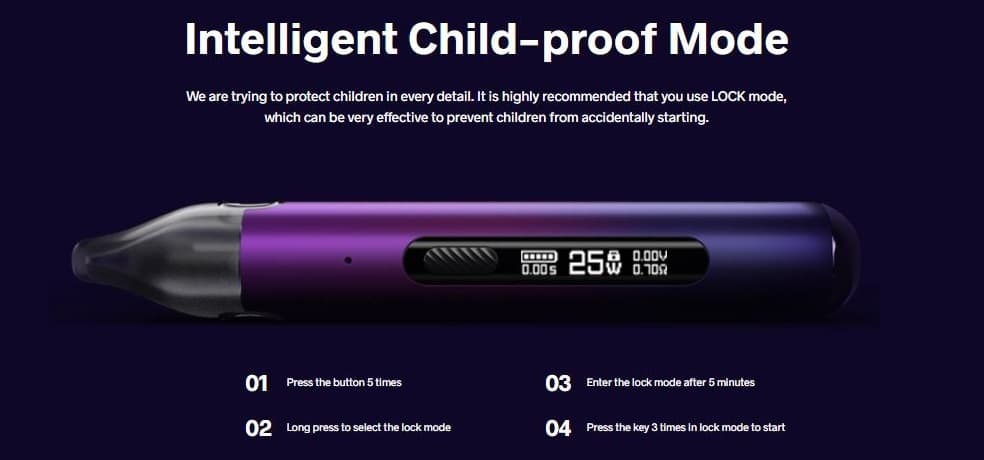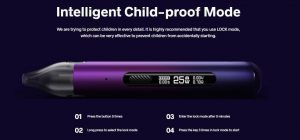 Easy to Use
Voopoo Vthru Pro is draw activated e-cigarette. All you need to do is turn on your device and start vaping. A great feature, especially if you start vaping as it closely simulates a cigarette.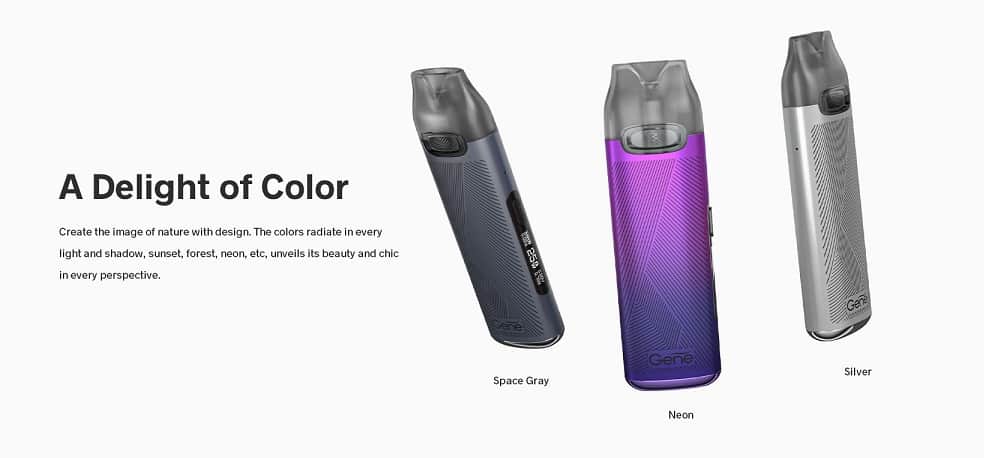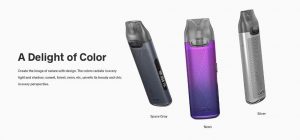 VooPoo GENE Chipset
Voopoo Vthru Pro is powered by a Gene chip responsible for your power adjustments and instant firepower.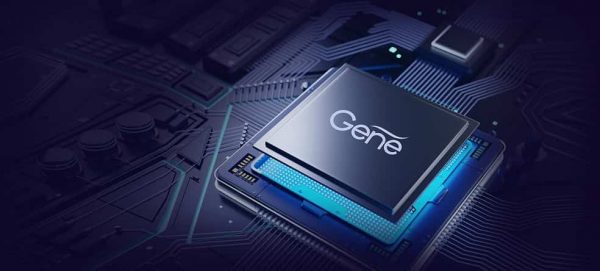 Safety Features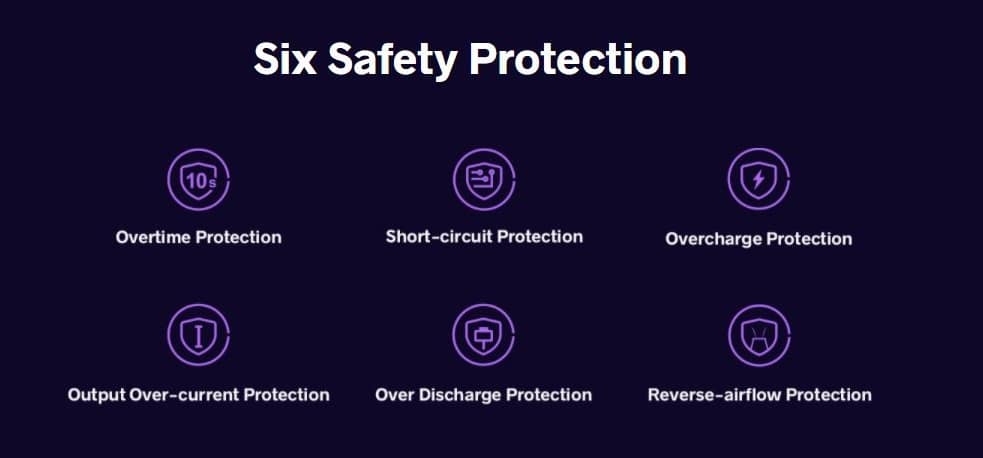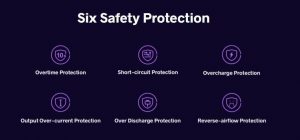 Colour Display
0.69 OLED screen shows parameters such as power and battery capacity in real-time, puff counter, and each puff duration. It's a perfect substitute for smoking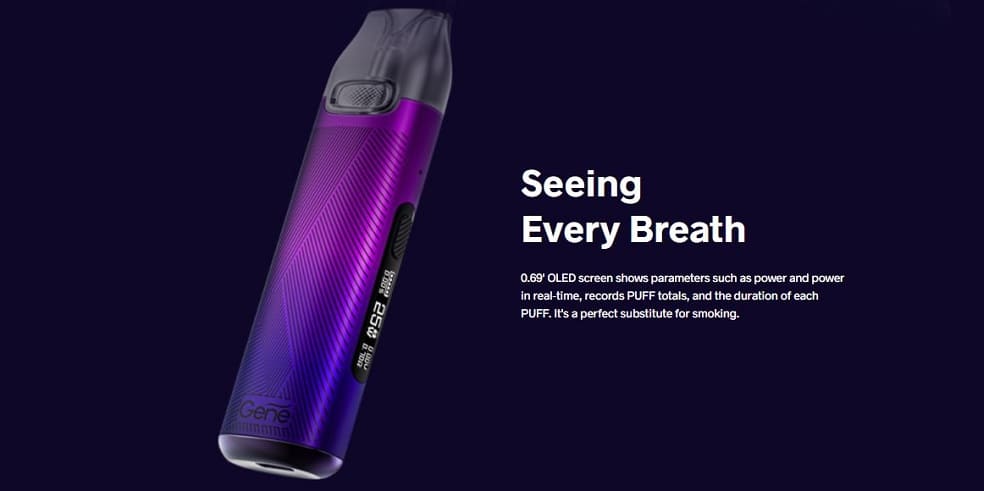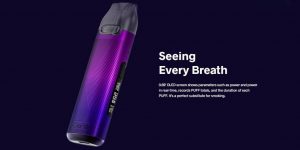 Voopoo Vthru Pro Pod Coil Cartridges
You can choose from either a 0.7-ohm mesh or a 1.2-ohm spiral coil, which is permanently fixed within a pod that is refillable.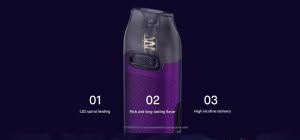 How to Replace VooPoo Vthru PRO pod cartridges?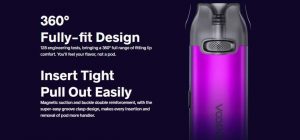 How to Refill the Vtrhu Pro pod?
To refill the pod, pull out the rubber plug on its side, refill and press the plug back in its place.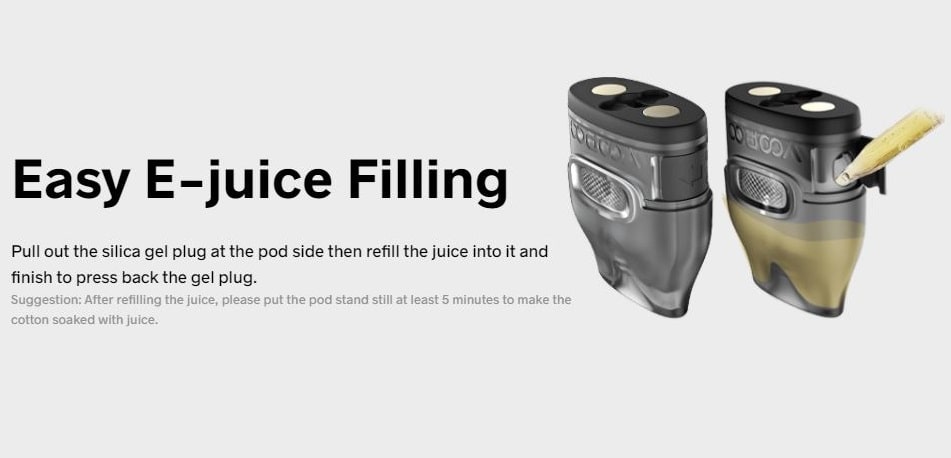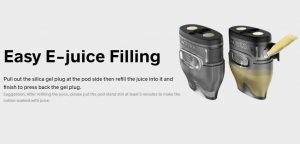 Packing:
VooPoo VThru PRO Battery
Vthru Pod Coil 0.7Ω
Vthru Pod Coil 1.2Ω
Type C USB Cable
User Manual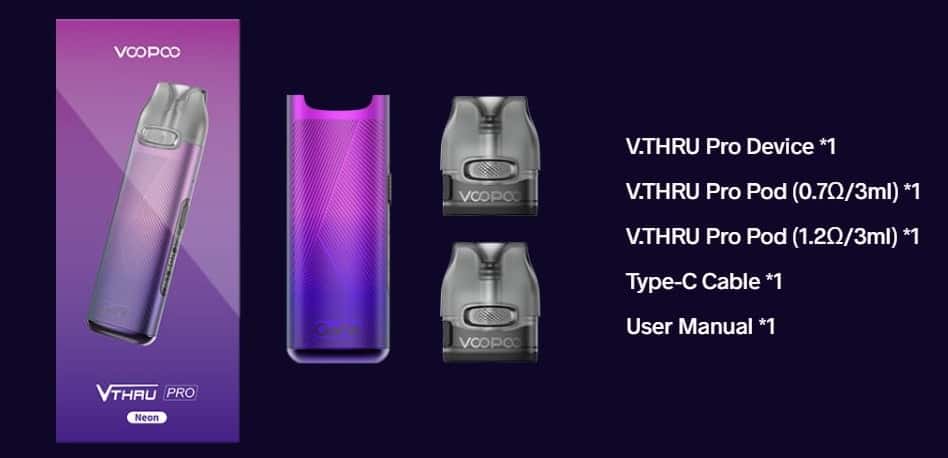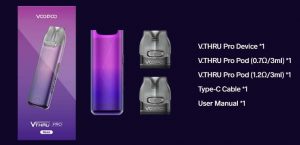 | | |
| --- | --- |
| Colour | Green, Neon, Red, Rosy, Space Grey, Silver |
| Brand | VooPoo |
| Vaping Style | Mouth to Lung (MTL) |