60ml, Aramax, Aramax, By Brand, By Size, E-liquids, Tobacco
ARAMAX Virginia Tobacco 60ml Vape Juice
Product Points: 12 Points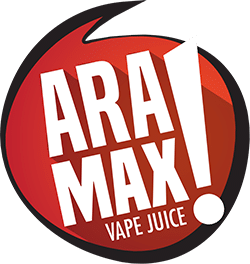 ARAMAX Virginia Tobacco is a new 60ml vape juice with distinctive rich Virginia tobacco notes, perfectly blended with a nutty and mildly sweet aroma. It is designed for true Virginia tobacco lovers.
| | |
| --- | --- |
| Manufacturer | Aramax – Ritchy |
| Flavour | Virginia Tobacco |
| VG/PG Ratio | 75/25 |
| Nicotine strength | 0 mg |
| Bottle size | 60ml (50ml of e-liquid) |

ARAMAX Virginia Tobacco Vape Juice
Aramax tobacco e-liquid, a distinctive rich Virginia Tobacco note perfectly blended with a nutty and mildly sweet aroma. It is designed for true Virginia lovers. Aramax Virginia Tobacco consist of 75% VG and 25% PG with 0mg nicotine, making it most suitable for the sub-ohm style of vaping. Virginia Tobacco comes in a handy and practical 60ml Chubby Gorilla Bottle with 50ml e-liquid leaving enough space for 10ml of nicotine shot, which allows you to create 60ml of 3mg e-liquid. All Aramax e-liquids are manufactured in a strictly controlled laboratory with the best ingredients and, of course, comply with all standards and international certifications.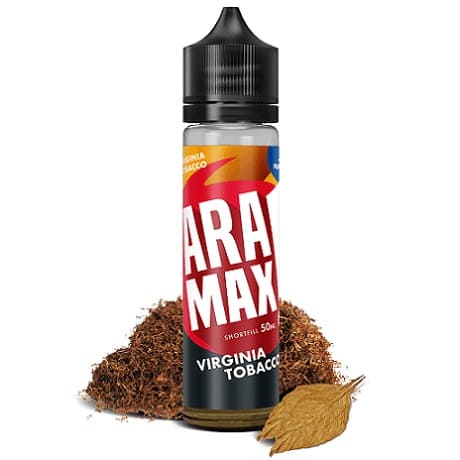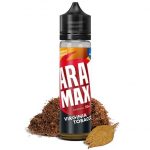 NEW ARAMAX SHORTFILLS
ARAMAX 60ml E-liquids, a new range of delicious vape juices that promise to deliver a full vaping experience. They've pumped up the vapour production. They've pumped up the taste. And now they've pumped up the savings by delivering this fantastic 60ml e-liquids for a price that won't break your bank. That doesn't mean low quality! Carefully selected suppliers of different raw materials needed for the finished e-liquid and strictly controlled production process ensures a consistent quality of the finished product. Aramax Virginia Tobacco vape juice is made in Prague, Czech Republic.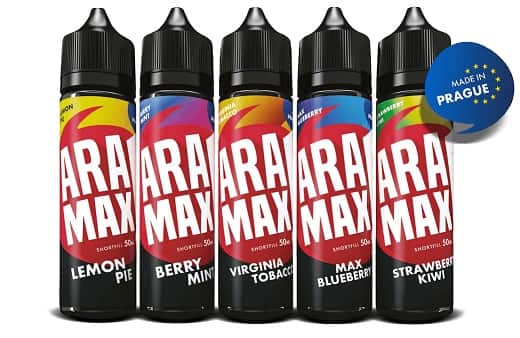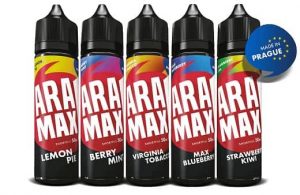 How to use Aramax Virginia Tobacco e-liquid with zero nicotine strength?
STEP 1


Open Aramax bottle,
Press the cap down &
unscrew completely.
STEP 2
Pour nicotine booster
to the level of your
preferred strength.
STEP 3


Shake for 1 minute


Wait for 5 minutes
before using. Enjoy!