Accessories, Coils, Coils, Eleaf
Eleaf HW Coil Heads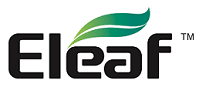 Replacement coil heads designed for Eleaf Ello series.
You have three options to choose from. The first comes with 0,2Ω resistance and has a single cylinder coil system. The second heating coil has 0,3Ω resistance with dual cylinder coil and the last one is 0.2Ω with a system called triple cylinder
Manufacturer
Eleaf
Resistance
HW1 – 0.2 ohm 40-80W Single Cylinder
HW2 – 0.3 ohm 30-70W Dual Cylinder
HW3 – 0.2 ohm 50-130W Triple Cylinder
Compatibility
Eleaf Ello tank
ⓘ Drip a few drops of your e-liquid directly on the cotton inside the new heating head and let it soak. This will ensure your coil will not burn out.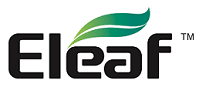 The HW1 heating coil for the Ello series has a single stainless steel coil with 0.2Ω resistance. Recommended wattage is 40W-80W, but the coil head works best around 60W. It is also suitable for SS temperature mode.
The heating coil heads called HW2 offering dual coils made of kanthal in resistance of 0.3Ω. Recommended power mode is set to 30W-70W. HW2 may not be cloud chaser as other HW heads at a lower wattage, but the flavour you will get from your e-liquid will be worth it.
The HW3 heating coils have triple cylinder kanthal coils with a total resistance of 0.2Ω. You can set up your power mode from 40W to 110W. Vapor production and focus to a flavour from your e-liquid will met your expectation. Triple cylinder coils will get you to another level.