Accessories, Innokin, Tanks
Innokin Zlide Tank MTL

Innokin Zlide tank was designed by respected greek reviewers Dimitris Agrafiotis, and Phil Busardo. Innokin Zlide tank has a 2ml capacity with adjustable airflow, and it's compatible with all Innokin Zenith coils as well as the new PLEX3D mesh coils. The Zenith is made of high-quality stainless steel and pyrex glass with the top fill design available in three beautiful colours.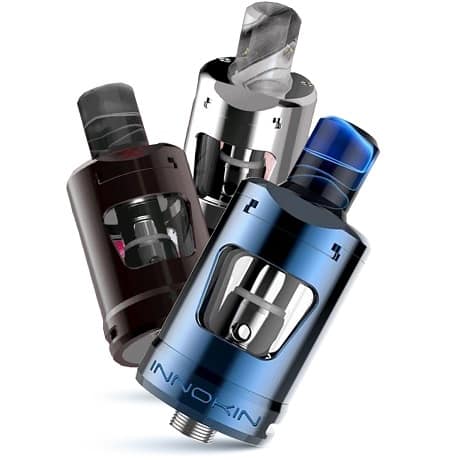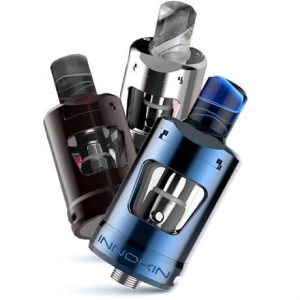 Innokin ZLIDE
If you are a fan of Innokin's Zenith Tank, you're in for some good news! The new Innokin Zlide Tank is a mouth-to-lung vaping tank (MTL) made by Innokin and designed by respected greek reviewers Dimitris Agrafiotis, and Phil Busardo. Its primary purpose is to be a cost-effective alternative to the Zenith tank while improving upon some of its most popular features. This little pocket rocket holds 2ml of vape juice, has 22.7mm diameter and stands 45.9mm tall. Its versatility lies in being compatible with the entire Z coil line, meaning you can find the perfect Zlide coil for you! Did we mention Zlide coils provide great flavour? Definitely! Innokin Zlide also fits the new Plex3d and Plexus mesh coils. You can buy yours in a variety of colours, hence further customise your vape style.
Innokin Zlide addresses two of the most prominent requests among Zenith users: creating a replaceable glass tank section, and the ability to remove the riser so that the mouthpieces look better. However, these aren't the only benefits that you're getting from the new Zlide tank!
ZLIDE Dimensions and Specifications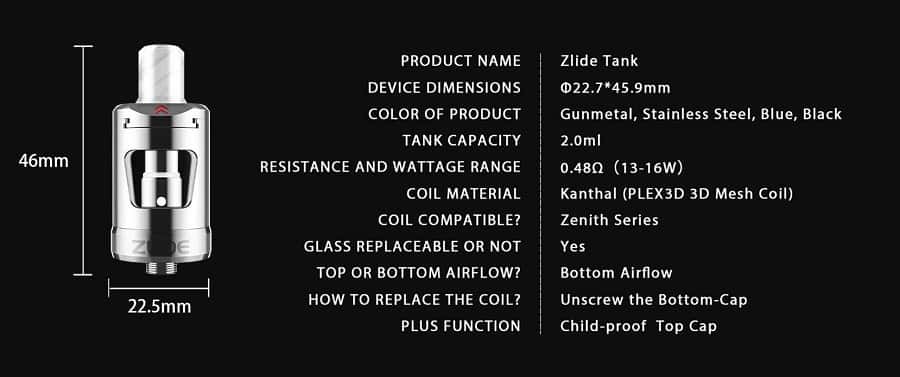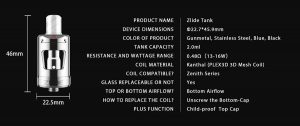 Easy Slide Filling Top Cap
To make the product cost-effective, Innokin removed the liquid shut-off feature that was available on the Zenith. However, Zlide is featuring a slide-to-fill system, which makes filling the tank easier and also prevents leaking. If you're worried about children trying to get their hands on your tank, you can stop worrying! The Zlide tank's top cap features a child-proof mechanism that works by removing the mouthpiece (drip tip) and then sliding the lid to be able to fill the tank.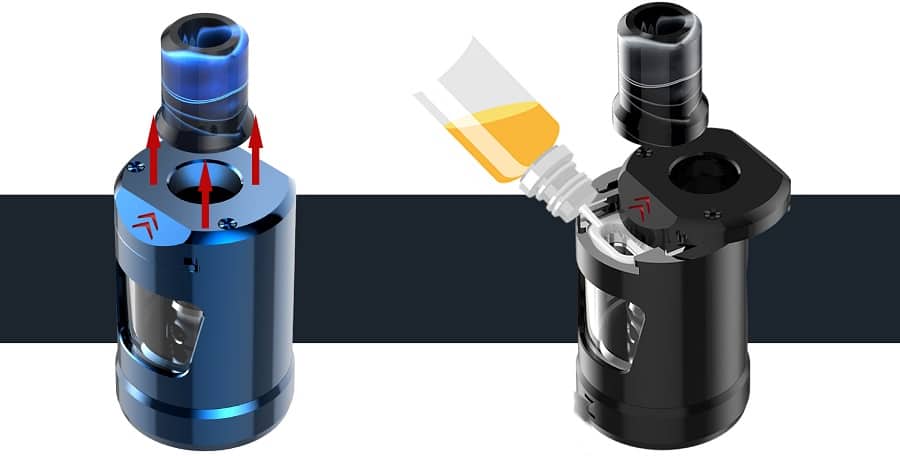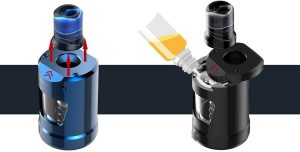 Compatibility with the Entire Zenith Coil Line
Compatibility is not a problem with this tank; it's compatible with the whole Z-Coil line, and it also maintains a secure and easy coil replacement system! Moreover, Innokin Zlide tank comes with a Z-PLEX3D 0.48 Ohm Kanthal 3D Next-Gen mesh coil technology, which is one of the most powerful features of the Zlide tank. Likewise, this 3D mesh coil improves heat management to ensure a longer-lasting life, as well as a fantastic flavour.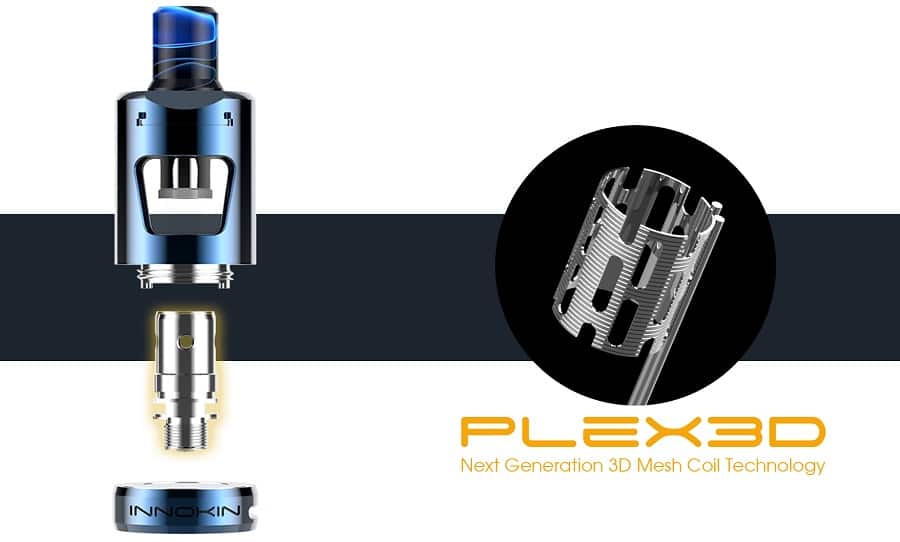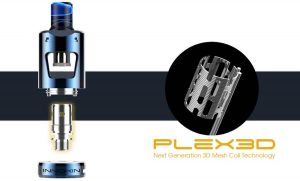 Zlide Adjustable Airflow
Zlide comes with four airflow holes, which are at the bottom of the tank. You can adjust those holes easily and precisely to get the MTL experience that you want.
Packing:
Innokin Zlide Tank with a Z-PLEX3D .48 Ohm 3D mesh coil
1x 1.6 Ohm Kanthal Coil
2x Mouthpieces
1x Replacement Glass
Replacement Silicone Seal
Replacement O-Ring Set