Brands, By Brand, By Type, E-cigarettes, Pod System, Starter Kit, Starter Kits, Uwell, Uwell
Uwell Caliburn G Pod System

Uwell Caliburn G pod kit is an upgraded version of its staple predecessor, Uwell Caliburn. Same as the original, Caliburn G is a small and lightweight e-cigarette, and its body is made from aluminium alloy material. Caliburn G has an extended battery capacity of 690mAh battery and operates with the help of a large fire button or as an auto draw-activated directly through an air sensor. It also carries a 2ml capacity pod but utilises replaceable coils. The flavour you get is absolutely impressive. Sharp, crisp and authentic. Caliburn G is a small and sleek pod mod system, which is easy to operate for first-time vapers. Available in many attractive colours, you have an option to customise your G to your liking!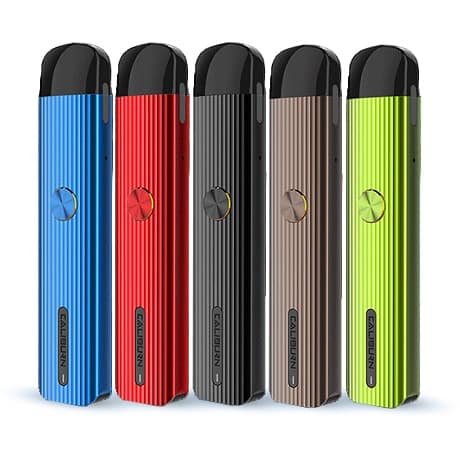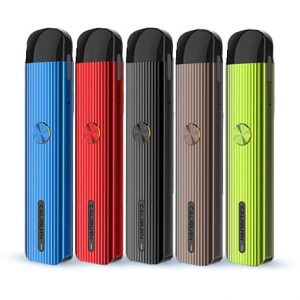 Caliburn G Pod System by UWELL
Caliburn G pod system by Uwell takes a flavour centric and comfortable approach to e-cigarette design. The new Caliburn G uses a lightweight, straightforward, open case pen design, which makes it an excellent starting point for those who are new to the vaping experience. Nevertheless, intermediate users can have a blast with the feature set present. The aesthetic is one that combines simplicity with sheer elegance. There are no over the top design choices, and the gold ring that surrounds the firing key highlights the area subtly and tastefully.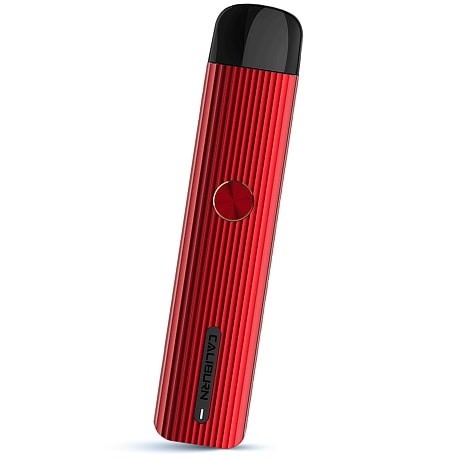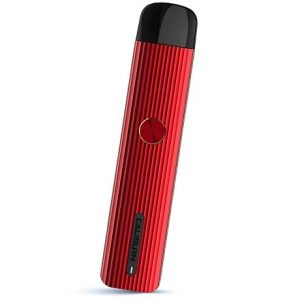 With a greater feature set than its beloved predecessor, the Caliburn G comes in as one of the best and most balanced e-cigarette alternatives available. It can be used to great effect by beginners and intermediate users, and everyone is likely to enjoy the impressive burst of flavour. The functionality is not to be outdone by its simply luxurious aesthetic that takes nothing away from the fantastic design's durability.
Caliburn G Pod in Detail


Caliburn G Dimensions
Same as the original, Caliburn G is a small and lightweight e-cigarette, and its body is made from aluminium alloy material.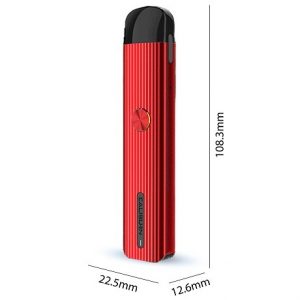 Battery and Charging
Caliburn G's power comes from a bigger 690mAh internal battery that provides you with a long-lasting vaping experience. Furthermore, its design has a 1.5A charging capacity, and the new Caliburn G now uses the USB Type-C standard. So what does it mean? Don't expect much downtime if you have one. You can enjoy a full day of vaping on a single charge. It's mainly on the conservative side with a wattage cap of 18 watts, but Caliburn G still does its intended job well by offering up superb flavour from your e-liquid.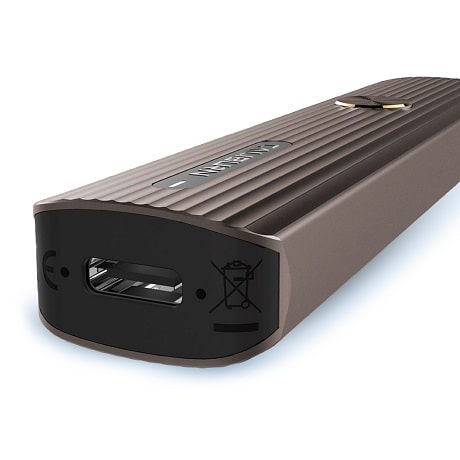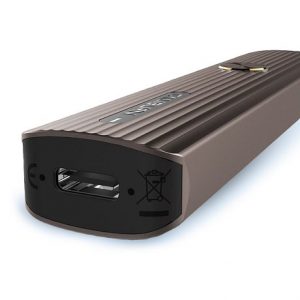 Fire Button and Auto-draw Vaping
Caliburn G operates with the help of a large fire button or as an auto draw-activated device directly through the air sensor. Accidental firing in your pocket is undesirable and wasteful, and the Caliburn G is designed with a lock feature to mitigate against that. It takes five clicks to alternate between its locked and unlocked modes of operation. While locked, firing cannot occur, which means you can carry it around without much worry.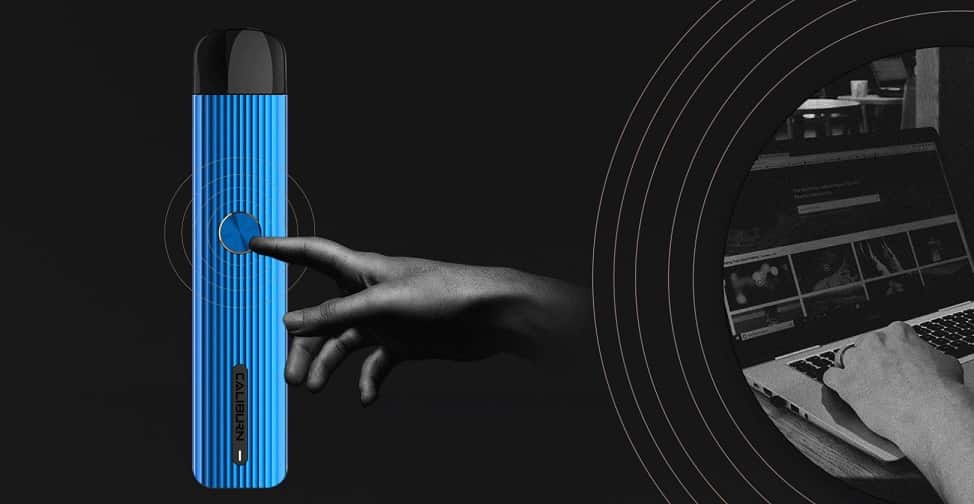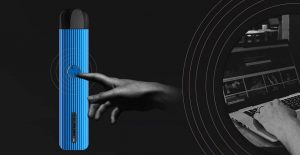 Two Different Airflows
You can also enjoy the benefits of two different airflows thanks to an innovative airflow design. Based on the orientation of the air inlets of the pod and the device. When the two are close together, you get a restricted DTL vaping experience. However, you get an MTL experience when there is less proximity between the two.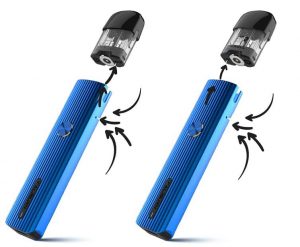 How to Refill Replaceable Pods?
The Caliburn G design lends itself to an easily removable drip tip that you can use to refill the pod. The filler hole is built with a check valve that prevents leaking of your e-liquid, so you don't have to worry about making a mess. Moreover, you can get spare Caliburn G pods if needed. Note that the juice capacity is 2ml.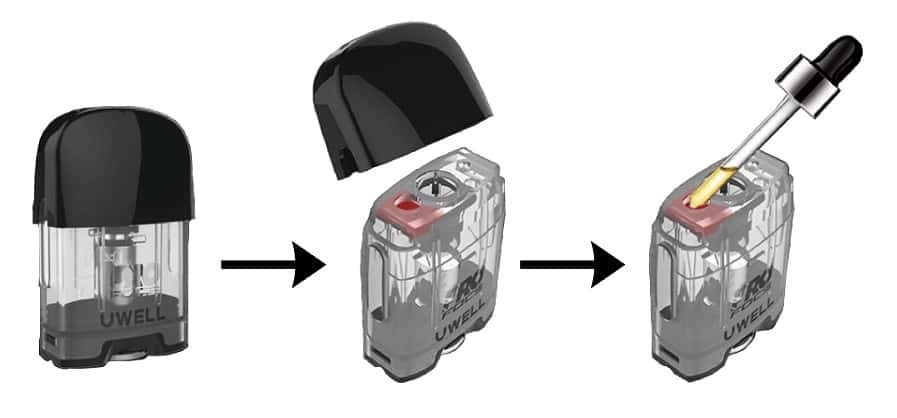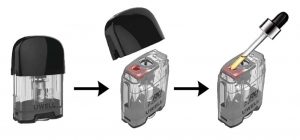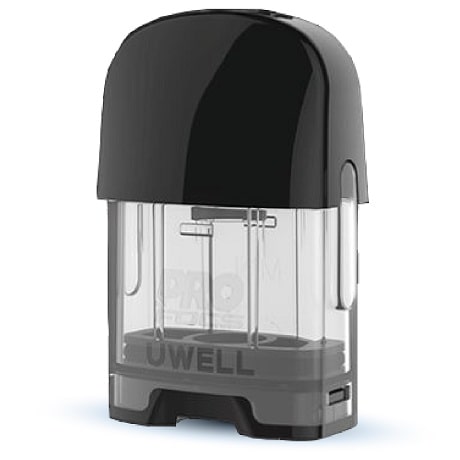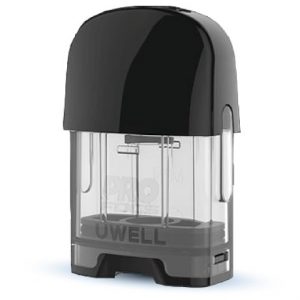 Caliburn G Mesh Coils
The pod system works with the new UN2 Meshed-H 0.8 Ohm coils. With it, you get a lasting experience, an original and full-bodied flavour, and evenly distributed heat across the coil—the other coil rates at 1.0 Ohm resistance. Based on your unique needs, one of them is guaranteed to give you a better experience than the other, which helps you make the best decision after that when coil replacement is in order.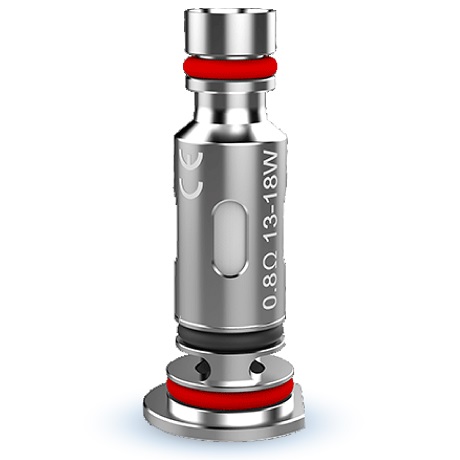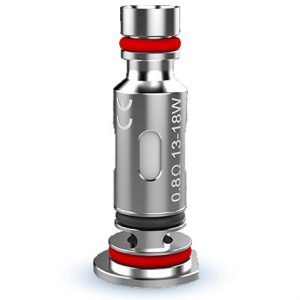 Replacing Caliburn G Coils
The Caliburn G mesh coils have Push&Pull style on the bottom of the pod, and it goes in and out very smoothly. There is even a marker on the pod's base that you can use as a guide to help you install your coils perfectly. However, make sure that the coil is aligned correctly with the locating slot; otherwise, you will have an issue with leaking and your Caliburn G won't even fire. The Caliburn G coils are perfect with e-liquids 50/50 VG/PG so most of the 10ml bottles. However, you can also use these coils with thicker VG e-liquids. Caliburn G coils offer longevity and incredible, long-lasting flavour!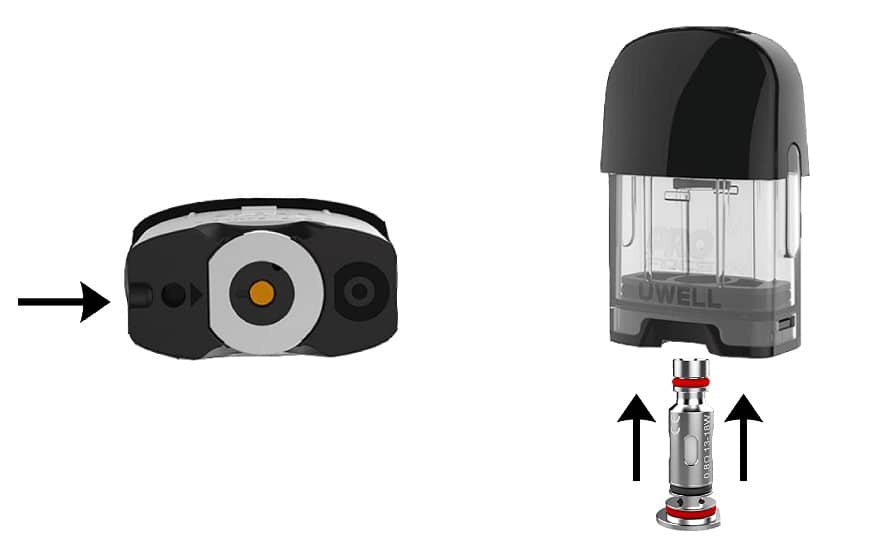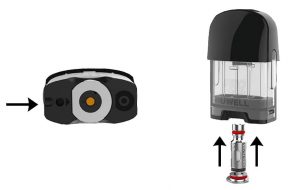 Packing:
Caliburn G Pod System
UN2  Meshed 0.8Ω G Coil (pre-installed)
Spare UN2  Meshed 0.8Ω G Coil
Type C USB Cable
User Manual