7 Points How to Use E-Cigarette to Quit Smoking
Quitting smoking is not easy, but it is not impossible once you get the right mindset. There is a lot of e-cigarettes out there, and it is all about picking the right one. All you need to begin with is an e-liquid, starter kit or pod system for beginners,  and also follow our tips on how to start vaping.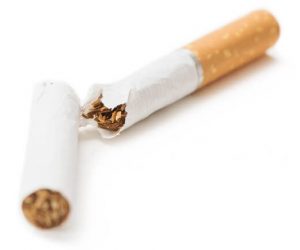 When you buy your first starter kit, you need to know only a few basic things. Maybe you might know already how e-cigarettes work as we explained it in our previous article – What's e-cigarette? -. Forget about power setting, wattage, ohms and airflow. You are just getting started. Therefore, you do not need to know all these things you only need to know the basics, which are that a battery powers the e-cigarette. On the top of a battery is a tank (also called atomiser) and inside the tank is a coil (heating head). Once you put an e-liquid into the tank, the coil will heat the e-liquid, which changes the e-juice to vapour.
1. Buying too many items
One of the prominent mistakes made by beginners of vaping is when they purchase too many things such as the vaping device, flavours, coils, they could be unnecessary when you start to vape. A high number of new vapers are confused about which particular items that they can use. It looks like you need to spend a fortune to start vaping, but that's not the case. All you need is the basics, to begin with, which is finding an easy and straightforward device to use. This device should only have one button, or none at all, which makes it seems like you are smoking a real cigarette.

2. Buying a poor quality e-cigarette
Besides purchasing a vaping device that is not suitable for beginners, new vapers also make the mistake of buying e-cigarettes that are low quality. There is a wide range of vaping devices in the mass markets, and a lot of them are with poor standards. Most times, beginners are unable to distinguish between a poor quality e-cigarette and a standard vaping device for beginners. Several consequences of buying a low-quality e-cigarette can cause such as poor performance of the device, ineffective vapour production, miserable battery life or weak nicotine hit. There is nothing worse than needing a nicotine hit, and your e-cig is out of power. By the way, make sure your device is always charged or if you feel vaping is for you then get yourself a spare e-cigarette. So obviously buying a cheap e-cigarette from your local grocery shop is not a good idea as it will not fulfil your needs and you end up buying another pack of cigarettes.
3. Getting the right e-liquid
The two main ingredients that make up an e-liquid and provide the vapour clouds and ''throat hit'' are propylene glycol and vegetable glycerol (also known as PG and VG). Long story short. For your first starter kit or pod system, you need an e-liquid with PG/VG ratio 50/50. The most of e-liquids with this ratio are packed in 10ml bottles. We have a selection of different flavoured e-liquids for beginners suitable for starter kits. If you need to know more details about e-liquids, then read our article – What's e-liquid? -.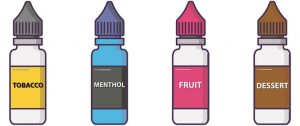 4. Buying the wrong flavour
The inability to select the right flavour is one of the significant reasons why beginners of vaping do not seem to enjoy the act. My advice to you is to start with tobacco flavoured e-liquids to try and trick your brain that you are still smoking real cigarettes. Once you break your habit of smoking, why don't you make your vaping more enjoyable? Experiment with different flavours to try to find the best-suited flavour for you. There is a wide variety of flavours such as fruit, menthol or sweet flavoured e-liquids. Choosing the right flavour is as crucial as selecting the correct nicotine strength level.
5. Starting with wrong nicotine strength
Another recurring mistake that a lot of new vapers usually make is beginning with the wrong nicotine level. It is known that nicotine is one of the reasons most people "enjoy" using cigarettes. Too little or too much nicotine can set you up for a fail. The level of nicotine should be determined by how many cigarettes you smoke a day. We recommend you use 6mg or 12mg nicotine strength as a starting point. You can use 18mg if you are a heavier smoker. However, you should consider slowly dropping down a nicotine level.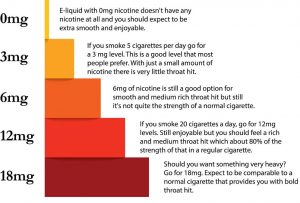 6. Coils – Heating heads
Each time you put a new coil in your device, you will need to fill it up with e-liquid and let it sit for approximately 10 minutes to allow the cotton to saturate correctly. However, this method is only used when replacing your coil for a new one. When you run out of e-juice, you fill it up, and it's ready to go straight away. How do you know when you should change your coil? Basically, you will get a burnt flavour off your e-cigarette. The lifespan of each coil depends on how often you use it. It usually takes between a week or two. However, if you use sweet e-liquids, it might burn your coil quicker. If you have quit smoking already, changing coils every week is nothing in comparison to buying a pack of cigarettes as a price for a new coil is around 3€.
7. Giving up too quickly
Sometimes new vapers quickly lose interest in vaping. The feeling of using a vape is known to be less addictive than tobacco cigarettes. Hence beginners often make the mistake of thinking that they will quickly adapt to vaping. Don't give up. If it's hard to quit smoking, then use your e-cigarette just to prolong your next cigarette. Within a few weeks, it might help you realize that you don't need cigarettes at all.
What happens when you quit smoking?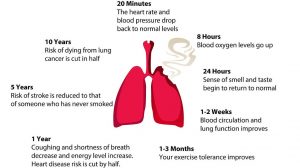 Conclusion
Overall, we have explained to you that you do not need money to quit smoking and start vaping, all you need is the right advice and the right guide to starting yourself off, and of course the right mindset. The effects of vaping compared to smoking is that vaping is cheaper and 95% less harmful, also you will not have a bad flavour left on your tastebuds from vaping. And of course, vaping is less addictive. A lot of people find that when you switch from cigarettes to e-cigarettes that it is a lot easier on your lungs and your chest, you will also taste things a lot better. If you believe you are ready to quit smoking, you can pick one of these vapes to start yourself off and head down the right path. We recommend the Smok Novo 2 as it has no buttons and works on the automatic draw which mimics the real cigarettes. From the liquids, we recommend Liqua – American Blend or Aramax – USA Tobacco as this is how most people quit smoking.
All Starter Kits – Click Here
E-liquids for Starter Kits – Click Here
Bloglovin